Art Woo
Back to Our Economists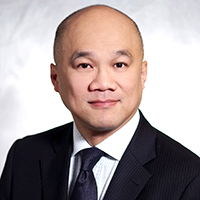 Senior Economist and Director
Economics

art.woo@bmo.com
Art joined the Bank of Montreal in 2014. His primary responsibility is analyzing global economic, financial and political developments and trends which could impact the bank's operations and strategies. In tandem, Art conducts regular country reviews for BMO risk management.
Prior to joining BMO, Art was a sovereign analyst at Fitch Ratings. He also worked as an economist for a decade covering the Asia-Pacific region for both European and U.S. banks based in Hong Kong and Singapore.
Art earned a Bachelor of Arts degree with a major in economics from the University of Calgary and a Master's degree in economics from Dalhousie University.
(more)