Economist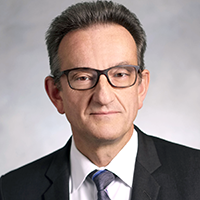 Managing Director, Deputy Chief Economist and Head of U.S. Economics
Economics
The week's data highlighted a strong start to the recovery alongside rising risks to its robustness. Total retail sales rose 1.9% in September, more than doubling expectations, further emphasizing the 'V'-shaped recovery in consumer spending on goods. After plummeting 17.5% in the three months ending April, sales excluding food services surged 29.0% in the five months ending September to sit 8.2% above year-ago levels. This contour was crafted by the massive amount of government support for household incomes (tax rebates, higher and broader unemployment benefits) along with some diversion of outlays from spending on services. Despite some of this support fading in August (the weekly UI top-up reduced from $600 to $300), it was offset by the drawing down of some of the saved income support. Even after the remaining $300 top-up is stopped, the same should hold for October retail sales.
Industrial production dropped 0.6% in September, close to expectations except for the wrong sign. Despite the setback, and thanks to strong summer results, industrial output still expanded 40% a.r. in Q3 after contracting 43% in Q2. Although September's setback implies momentum at the start of the fourth quarter might not be as strong as initially assumed, the start of October's regional factory reports countered the suggestion. On an ISM-adjusted basis, the Philadelphia Fed index soared to 61.5 from 57.3 in September (matching a 32-year high) and the Empire State metric remained at 52.5.

Meanwhile, the second wave of COVID-19 is rolling across the country. The seven-day average of new daily infections was closing in on 53,000 on October 15 (according to Johns Hopkins University), up from the post-first-wave low under 35,000 on September 11. The two-stage first wave crested with the case rate topping 66,000 on July 22. While the trends in hospitalization and death rates aren't rising commensurately, the virus continues to spread. Among the 50 states and the District of Columbia, 28 states have higher case rates (>15 per 100k population) that are elevated or going up (according to the New York Times). Among the 23 jurisdictions with lower case rates (<15 per 100k), 16 are going up and only seven are staying low.

A mounting second wave poses two risks to the recovery. First, more states could pause or reverse the reopening of their economies. Again, according to the New York Times, as of October 15, 20 states are still reopening or have paused or reversed their plans since their initial lockdowns were lifted. Second, business and consumer confidence could falter, along with related outlays. Fortunately, the NFIB Small Business Optimism Index hit 104.0 in September, back to its pre-pandemic range. Plans to increase employment, make capital outlays and increase inventories matched or topped their highs of the year, with the latter at a record high (back to 1973). The double-whammy of a U.S./China trade war and a pandemic appears to have convinced businesses that it's better to have more inventories of production inputs and goods to sell on hand. However, on the consumer side, the preliminary University of Michigan consumer sentiment index was 81.2 in October. Although up from 80.4 in September, it's hovering more than 20 points below its pre-pandemic perch.

Persistent joblessness is another risk to the recovery. Initial claims for regular state unemployment insurance benefits rose 53k to 889k for October 10, now at the top of the 845k-to-900k range of the past eight weeks. Continuing claims dropped 1.2 mln to 10 mln for October 3, so more unemployed workers are still getting jobs than other workers are losing theirs, but some of this decline reflects regular state benefits expiring, with these folks moving to the federally-funded Pandemic Emergency Unemployment Compensation program (designed for this purpose). At the end of September, there were 2.8 mln (nsa) in the PEUC program, a pandemic high. Indeed, including those in the Pandemic Unemployment Assistance program (for those not eligible for state benefits), there are 14.0 mln (nsa) currently poised to lose their federally-funded UI benefits at year end unless Congress extends them. Will Congress extend them before the election, during the lame-duck confab, in the new session, or not at all? Meanwhile, the pace of job gains looks to slow anyway with improvements in the jobless rate harder to achieve. Risks to the robustness of the recovery indeed.



You might also be interested in