Thoughts
April 30, 2021 | 18:12
America's Brightening Economic Prospects
Economist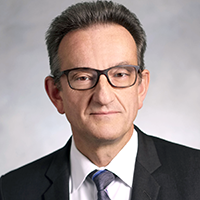 Deputy Chief Economist, Head of U.S. Economics and Managing Director
Economics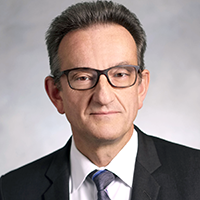 Deputy Chief Economist, Head of U.S. Economics and Managing Director
Economics
On April 28, as expected, the FOMC didn't change the fed funds target range, the pace of asset purchases, or the forward guidance. The 0%-to-0.25% range will be maintained until maximum employment is achieved and inflation has been tracking moderately above 2% "for some time". Monthly purchases of at least $80 billion in Treasuries and $40 billion in MBS will be continued until "substantial further progress" toward the employment and inflation goals has been made. Also remaining the same was the interest rate on excess reverses (IOER at 0.10%) and the overnight reverse repo rate (0.00%), despite pre-meeting speculation they could be lifted to address the relatively low levels of overnight money market rates.
In the policy statement, also as expected, the FOMC acknowledged the "strengthened" state of the economy, owing to "progress on vaccinations and strong policy support", along with higher inflation readings "largely reflecting transitory factors". However, there was one unexpected, but not too surprising, development. The Fed's assessment of the (net downside) risks to the economic outlook were no longer deemed to be "considerable". This is perhaps a sign that the Fed is growing more confident in the economy's ability to continue making progress toward the employment and inflation goals. The emerging confidence is coming from current economic performance along with a nationwide vaccination rate that is among the best in the world and a double dose of fiscal stimulus. Between the Consolidated Appropriations Act and the American Rescue Plan Act (ARPA), there is $2 trillion of additional fiscal support being deployed in the January-to-September window alone.

This week, it was reported that the economy expanded at a 6.4% annual rate in Q1. However, the strong headline GDP growth rate was still dragged down (2.64 ppts) by reduced inventories, as businesses contended with supply chain disruptions and shortages. It was also dampened (0.87 ppts) by a widening trade deficit, as U.S. spending and importing outpaced its major trading partners. Euro Area GDP, for example, contracted for the second consecutive quarter. Excluding inventories and trade, final domestic demand surged at a super-strong 9.8% annual rate. This is a solid reading and, along with the headline GDP increase, resulted even as many states were only starting to lift their onerous second-wave restrictions. Plus, swaths of the nation were impacted by a nasty winter storm and devastating ice storm, and some automotive production was curtailed by computer chip shortages.

Among the major domestic demand components, consumer spending on goods, residential investment, business spending on equipment and intellectual property products along with federal government outlays all grew at double-digit rates. State and local government spending managed to grow a bit (1.7%) after three consecutive contractions and these should benefit from increased federal support in the ARPA. Business spending on structures decreased for the sixth consecutive quarter, despite rebounding outlays in the mining sector (a major source of past weakness). A culprit was commercial structures (such as offices and retail stores), a sector that will likely continue to be disrupted by pandemic-prodded changes.

Consumer spending on services (alone worth 45% of GDP) expanded a respectable 4.6% but should perform much better moving forward as restrictions continue to be lifted. The largest state economy, California, will remove all remaining restrictions on June 15; the largest urban economy, New York City, will do the same on July 1. It's encouraging that real spending on services rose 1.7% (m/m) in March, after falling in three of the past four months. As such, overall GDP growth looks to improve further in the quarters ahead; we reckon at an 8% average annualized rate in Q2 and Q3, even if a few of Q1's double-digit growing components lose some of their vigour.

The March data on personal income and outlays also showed saving spiking higher owing to the ARPA's (third round) of Economic Impact Payments. This week, the IRS said $384 billion has been disbursed since March 12. Using February 2020's saving rate as the pre-pandemic norm, 'excess' saving now totals $2.2 trillion over the past 13 months. Much of this will be, or has already been, deployed for debt repayment along with increased investments and down payments. But, there's more than enough left over to fund the $443 billion shortfall in real outlays on services since the pandemic, along with keeping overall consumer spending and GDP growing strongly for many quarters to come.

This week, President Biden introduced his American Families Plan (see Sal Guatieri's commentary for more details). This follows the American Jobs Plan, which is currently being crafted into legislation. Together, the planned increases in government spending on such things as infrastructure, education and child care should raise the economy's medium- and longer-term growth prospects. Although they will be offset by growth-sapping higher taxes on corporations and high-income individuals, they should still leave a legacy of significant net economic benefit, tastes of which will no doubt be squeezed in ahead of the November 2022 midterm elections.

Bottom Line: The U.S. economy is poised to do very well for at least the next year or two; we have average growth at 6.5% for 2021 and 4.3% for 2022. And even the Fed is starting to see the proverbial light at the end of the tunnel. This doesn't mean that policy will be shifting anytime soon. We see rate hikes as likely a 2023 story, but there could be some action on the tapering front before the end of this year. The key is that it's getting easier to envision a future in which policy normalization is the narrative.
You might also be interested in