Rates Scenario
June 03, 2021 | 15:19
Rates Scenario for June 3, 2021
Economist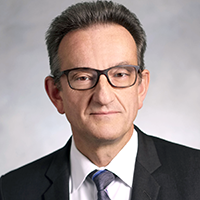 Deputy Chief Economist, Head of U.S. Economics and Managing Director
Economics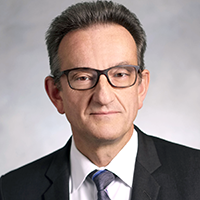 Deputy Chief Economist, Head of U.S. Economics and Managing Director
Economics
| | |
| --- | --- |
| Canada-U.S. Rates Outlook | Michael Gregory, CFA, Deputy Chief Economist |
We have made no major changes to our interest and exchange rate forecasts since the last Rates Scenario (May 6).
Federal Reserve: The U.S. economy expanded at a 6.4% annual rate in Q1, and we look for growth to average an almost double-digit clip during the next couple quarters as: (1) remaining states and local areas fully lift their pandemic-related restrictions; (2) vaccination rates continue to creep higher (despite hesitancy concerns); and, (3) recent massive fiscal stimulus works its way through. The economy will likely recover all the GDP lost during the recession in the current quarter. We look for payroll employment to do the same by end of next summer, with the unemployment rate returning to its pre-pandemic low of 3.5% before the end of next year. By early 2023, the run of jobless rates below the natural rate (4.1%) should be long enough (about a year) to convince the Fed that the policy tightening prerequisite of maximum employment, defined in a broad-based and inclusive fashion, is solidly on track to soon be achieved. This should be sufficient for policy rate liftoff with the Fed's other tightening prerequisite, inflation running moderately above 2% and averaging 2% over time, probably deemed to have been achieved. We look for core PCE inflation to settle in the 2¼%-to-2½% range after spiking above 3% this year owing to the mix of exuberant demand and constrained supply (both mostly temporary). Our base case calls for a March 2023 rate hike, with follow-up moves every half year.

Our tapering call is guided by two considerations. First, the Fed will likely ensure a reasonable amount of time elapses between the end of quantitative easing (QE)—the end of adding accommodation—and March 2023—the start of removing accommodation; we're giving it six months. Second, following 2013-14's playbook, the FOMC's purchases will probably be pared gradually. Our working assumption is by $10 billion and $5 billion, respectively, for Treasuries and MBS each meeting cycle, which results in a year-long tapering process and the consequent start of tapering during the fourth quarter of this year (and, yes, the Fed will conclude that "substantial further progress" toward the employment and inflation goals has been made).

Bank of Canada: The Canadian economy expanded at a 5.6% annual rate in Q1, but growth should grind to a halt in Q2, reflecting increased pandemic-related restrictions across the country. The official flash estimate for April growth alone is -0.8%. However, the economy has already proved it can rebound strongly when restrictions are lifted, which is what we expect as the summer unfolds, assisted by an initial vaccination rate that has become one of the best in the world. With tailwinds from further fiscal stimulus, a strengthening U.S. economy and robust commodity markets, we reckon the economy can come close to recording double-digit growth in Q3, which is when it should have recovered all the GDP lost during the recession (a quarter behind the U.S.). By the end of this year, jobs should have done the same (continuing to outpace the U.S. on this front), with the unemployment rate returning to its pre-pandemic range (5.6%-to-5.7%) by next autumn and the core inflation metrics also averaging in the 2¼%-to-2½% range.

The Bank's tone already took a hawkish turn on April 21. While still committing to hold the policy rate at the effective lower bound "until economic slack is absorbed so that the 2 percent inflation target is sustainably achieved", this is now projected to happen "some time in the second half of 2022" instead of "into 2023" before. Our base case calls for a January 2023 rate hike, with follow-up moves every half year. The net risk is that this could occur sooner. At the April meeting, the Bank also reduced its QE bond buying to $3 billion per week from $4 billion, because of "progress made in the economic recovery". We're expecting another QE pullback in the autumn (to $2 billion) and the program to end by early next year.

Bond yields: Ten-year Treasury yields have been trading in the 1.56%-to-1.69% range for nearly two months (since April 6). Despite the recent stability, we look for yields to drift modestly higher by year-end, to around 1.75% (which they already flirted with at March-end). This reflects the mostly-priced-in trifecta of stronger growth, faster inflation and big budget deficits. In 2022, tapering and tightening speculation should augment the moderate upward pressure on yields, ending around 2.00%. During the above-mentioned interval, 10-year Canadas have been trading in the 1.45%-to-1.59% range, with Canada-U.S. spreads averaging around -10 bps, which is what we judge they'll stick to. While relatively earlier tapering could contribute to Canadas underperforming, this should be offset by a strengthening Canadian dollar.

U.S. dollar: The broad U.S. dollar index bottomed in early January, down more than 12% from the record high hit late March 2020 at the height of pandemic panic. It then turned up, as the prospects for stronger U.S. economic growth (partly owing to fiscal stimulus) and rising bond yields became a beacon for capital inflows. The unit appreciated more than 3% by March-end but subsequently turned down again. It now sits just a bit below its January low. Perhaps the consequences of stimulus-stoked growth—record-sized budget and trade deficits—are starting to take a toll. However, we judge the greenback will ultimately continue to trend weaker owing to improving investor-perceived global economic prospects and ebbing risks. From current levels, we see the unit averaging around another ½% lower by the end of this year, and a further 1½% by the end of next year.

Canadian dollar: The loonie is the best-performing major currency so far this year, despite the firmer U.S. dollar through the first three months. This reflects rising commodity prices (Canada's non-energy prices averaged record highs in May), improving balance of payments (Q1 showed the first current account surplus since 2008), along with the Bank of Canada's less dovish shift in forward guidance and QE. We look for the Canadian dollar's strengthening momentum to continue, amid the greenback's down-drifting trend, averaging C$1.20 (above US$0.833) by the end of this year and C$1.175 (above US$0.851) by the end of 2022.
| | |
| --- | --- |
| Overseas | Jennifer Lee, Senior Economist |
As the world turns... Much of Europe is in the midst of easing restrictions, with late June targeted for full reopenings. Not so in Asia, as the virus has flared up again, prompting the rollout of new measures. In general, as we approach mid-2021, there are cases to be made for central banks to start paring their bond purchases; or at least, to start thinking openly about doing so. However, aside from the Norges Bank and the Reserve Bank of New Zealand, most policymakers are keeping quiet. But higher inflation readings may have a say.

Take the ECB. Its next meeting on June 10 is key as it will give a "thorough assessment" of financing conditions and the inflation outlook, and decide on the pace of asset purchases under the PEPP, which was stepped up in March. The plan was to review the "significantly higher" pace on a quarterly basis. That brings us to June, when the Governing Council will have updated economic forecasts in hand and an early glimpse of activity as restrictions are slowly lifted. We expect upgraded forecasts for growth and inflation and they, along with a faster rate of vaccinations, present a clear case to slow the bond buys moderately, at least from the PEPP. In fact, slower purchases in the emergency program can be offset by raising the monthly purchases from the APP.

However, any changes to policy are highly unlikely as all ECB officials have relayed the same message over the past month: it is too early to map out an exit, too early to slow things down, and that continued policy support is still needed. And, President Lagarde proclaimed in early June that "strong policy support" will be there "well into the economic recovery." She may even borrow some wording from the Fed... emphasize that yes, things have improved, but they are not there yet, and it will take time before substantial further progress is seen. The ECB head may also borrow an adjective from the IMF and the OECD and call the recovery "uneven". Don't be surprised if the can is kicked to September. By then, most of Europe will be vaccinated and the Recovery Fund will be in circulation. Only then will the ECB take a step back.
Then there is the BoE. Its next meeting is on June 24, which is Andy Haldane's final meeting at the Bank. Governor Bailey will start by thanking him for his 32 years of service, with the last seven as Chief Economist. The MPC will, perhaps, poke fun at him for being outnumbered as the sole hawk on the Committee before wishing him well at his new role as Chief Executive of the Royal Society for Arts, Manufactures and Commerce. He will chuckle, then, as a parting shot, fire back with another vote to reduce the scale of asset purchases from £150 bln to £100 bln. Oh, the memories they will share.

Recall at the May meeting, the BoE did not change its target of £150 bln of government bond purchases, to be completed around the end of 2021. It did, however, slow the buying pace in order to meet that target (amount and timeframe) but cautioned markets not to interpret it as a change in monetary policy. This month, no changes are expected. But, if PM Johnson is able to reopen the economy completely, ending social distancing by June 21, the rate of economic growth could pick up meaningfully, putting pressure on the central bank to at least begin to consider raising rates. Still, as Gertjan Vlieghe put it, stronger growth should only be viewed as a return to normal, not a boom. Nonetheless, the normally dovish policymaker mused that if growth was faster than projected, then the first rate hike could become appropriate "well into next year", or 2022.

Finally, there are two central banks in particular which have no plans to raise rates in the next few years: that choice is obvious for one, not so obvious for the other. The Bank of Japan is the former, as its economic recovery is still on a weak footing and is at risk of sliding back into recession after the current state of emergency was extended by another three weeks, or until June 20, a month before the Summer Olympics begin. The RBA is the other, with Governor Lowe repeating that rate hikes are "unlikely to be until 2024, at the earliest". It is difficult to accept, as the economy powered ahead to pre-pandemic levels in Q1, and is getting an extra boost from surging commodity prices. However, concerns about the slow pace of vaccinations, the latest outbreak in Melbourne, along with low inflation and sluggish wage growth, are keeping the central bank ultra-cautious.
Foreign Exchange Forecasts
Interest Rate Forecasts
¹ Most LIBOR rates will cease being published by the provider as of December 31, 2021. However, some USD tenors will continue being published until June 30, 2023 including overnight along with 1, 3, 6 and 12 months.
You might also be interested in