Aaron Goertzen
Back to Our Economists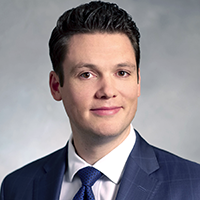 Aaron analyzes performance and risk across a diverse selection of industries and countries. His research is regularly distributed to clients and the media and is also used as an input to internal risk management functions. Aaron also provides macroeconomic support to the team and plays a central role in the development of The Goods, the department's monthly commodity price publication.
Prior to joining BMO, Aaron was an economist in the Economic Analysis and Forecasting Division at the Department of Finance Canada.
Aaron joined BMO's economics department in 2012. He holds an MA in Economics from the University of Toronto.
(more)