Sarah Howcroft
Back to Our Economists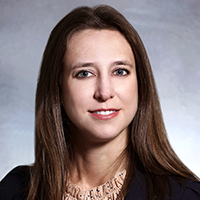 Senior Economist and Vice President
Economics

sarah.howcroft@bmo.com
Sarah Howcroft conducts risk analysis across a range of countries and industries in which BMO has strategic interests. She produces country and industry reviews for internal risk management groups, and contributes to BMO Capital Markets' monthly commodity price publication, The Goods.
Sarah joined BMO in 2016, following time spent in the Research & Analysis group at the Ontario Securities Commission. She also worked as an international economist at another major Canadian financial institution, focusing on Europe.
Sarah holds an undergraduate degree from Queen's University and a Master's degree in Economics from the University of Toronto. She earned her CFA charter in 2013.
(more)