Erik Johnson
Back to Our Economists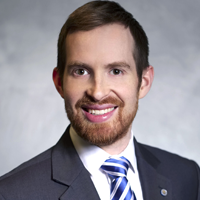 Senior Economist and Vice President
Economics

erik.johnson@bmo.com
Erik conducts research on financial product market trends, emerging risks and macroeconomic trends for the Bank. He plays a central role in the Department's coverage of the auto sector. He also provides support to BMO's internal risk management processes. 
Prior to joining BMO Economics, Erik worked in credit risk modelling for BMO's regulatory and stress testing platforms. 
Erik joined BMO Economics in 2020. He holds graduate degrees in economics from the University of California, Berkeley and Queen's University.
(more)