Rates Scenario
June 19, 2023 | 12:52
Rates Scenario for June 19, 2023
Economist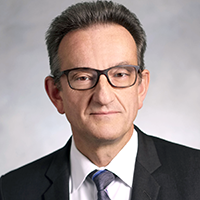 Deputy Chief Economist, Head of U.S. Economics and Managing Director
Economics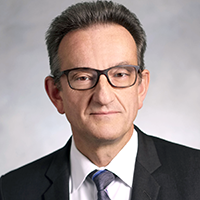 Deputy Chief Economist, Head of U.S. Economics and Managing Director
Economics
| | |
| --- | --- |
| Canada-U.S. Rates Outlook | Michael Gregory, CFA, Deputy Chief Economist |
Since our last Rates Scenario (May 18), we've lifted our terminal policy rate forecasts for the Federal Reserve (by 25 bps) and the Bank of Canada (by 50 bps). On both sides of the border, despite the respective 500 bps and 450 bps of tightening already in place, economic momentum is still too strong and core inflation is still too stubborn. More rate hikes are required to restore price stability. However, with mild contractions expected in both economies during the second half of this year, policy rates won't be rising too much more. As before, rate cuts look to commence in 2024Q1 (though we're biased toward a potentially longer pause) in a cautious fashion (25 bps per quarter), with inflation likely on a clear trajectory to the lower 2% range by the end of the year.

Federal Reserve: The FOMC paused on June 14 after 10 consecutive rate hikes, but it was a 'hawkish pause' with the Fed signalling more hikes ahead. In the Summary of Economic Projections (SEP), the median forecast for the 2023-end fed funds target range was raised by 50 bps to 5.50%-to-5.75%, indicating two more moves this year. The 2024-end range was lifted by 37.5 bps to 4.50%-to-4.75% and the 2025-end call was increased by 25 bps to 3.25%-to-3.50%, both continuing to show net rate reductions. However, the latter is now even further above the neutral fed funds rate (still at 2.50%), as the FOMC also signalled a higher-for-longer policy rate profile.

The Fed argues that given the speed of past rate hikes (the largest and fastest cumulative increase since the FOMC began targeting fed funds during the 1980s) and their current level (now positive in real terms and rising), it's now appropriate to slow the current 25-bp rate hike cadence. With the Fed sticking to minimum quarter-point actions, to slow the cadence, the Fed necessarily must skip meetings (i.e., a pause followed by a hike would be roughly comparable to two consecutive 12.5 bp actions).

The Fed is signalling a rate hike on July 26 ("it will be a live meeting") followed by another 'pause' in September (which could last two meetings) and then a final rate hike on November 1 or December 13. We are sticking with our call made before the Fed confab: a June pause and July hike, then a hold after that.

As the impact of 500 bps worth of rate hikes (soon to be 525 bps) continues to work its way through the economy, it's being joined by the impact of $784 billion worth of quantitative tightening (augmented by up to $95 billion each month). Meanwhile, the banking sector stresses that emerged this spring have re-emphasized the credit tightening trend already in place and could still result in noticeably less loan availability from regional and smaller banks as the year unfolds. On top of this, the Fiscal Responsibility Act of 2023 (that suspended the debt ceiling) mandates student debt holders to resume making interest payments effective September 1, with first payments due in October. This is worth over $5 billion per month, according to the Committee for a Responsible Federal Budget, which will come out of spending in other places. The Fed's slower rate hike cadence accounts for these uncertain influences, but we judge they will combine to tip the economy into a mild contraction (hence, no need for a follow-up to July's rate hike).

Bank of Canada: The Bank raised its policy rate by 25 bps on June 7 after last raising it in January. The subsequent "conditional pause" through the March and April meetings was already starting to look tenuous by the latter confab ("we discussed the possibility of increasing the policy rate" then, according to Deputy Governor Beaudry), and the data since April "tipped the balance". The policy statement said that "excess demand in the economy looks to be more persistent than anticipated". Even accounting for population growth, it pointed to "strong and broad-based" growth in consumer spending on services and even some interest-sensitive goods, the "pick-up" in housing activity and "continued strong" demand for labour. And, with the shorter-term core inflation readings proving to be stubborn, the Bank said, "concerns have increased that CPI inflation could get stuck materially above the 2% target". And, it concluded that "monetary policy was not sufficiently restrictive".

In determining whether the extra 25 bps now satisfies the 'sufficiently restrictive' criterion (meaning a shift back into pause mode) or if more rate hikes are needed, the Bank said: "we will be evaluating whether the evolution of excess demand, inflation expectations, wage growth and corporate pricing behaviour are consistent with achieving the inflation target". There are still about 3½ weeks of data flow until the next meeting on July 12 (a summer-shortened interval), including the CPI and labour market reports, but we're bracing for a follow-up rate hike.

Although not reflecting this month's policy move, the subsequently released existing home sales report for May showed rising volumes (for the fourth straight month) and prices (for the second straight month). We've long argued that if the most interest-sensitive sector of the economy is rebounding, then this strongly suggests monetary policy is still short of being sufficiently restrictive.

Bond yields: After a May mean of 3.57%, 10-year Treasury yields are averaging 3.74% through mid-June (up 17 bps so far). Indeed, after running in a 3.45%-to-3.75% range for the past six periods, this month appears poised to breach this span on the upside. Despite the Fed's pause, 10-year yields are feeling the pressure of potentially higher terminal policy rates and still sticky underlying inflation, with the latter likely augmenting embedded inflation risk premia. However, we still judge October's 3.98% average (a 14-year high at the time) will hold as the cycle peak, despite probable pushes above the 4.00% mark in intra-day trading ahead. With real policy rates now treading in positive waters, further tightening necessarily increases the risk of a deeper economic downturn with steeper disinflation and, eventually, more forceful Fed easing (the latter two developments being more favourable for the bond market). Meanwhile, we look for Canada-U.S. 10-year yield spreads to continue hovering around the -40 bp mark in the months ahead.

At the other end of the curve, two-year yields are already averaging 4.56% so far this month, up 43 bps from May's average and poised to become the highest monthly mark in almost 15 years. Given the tenor's horizon, the prospects for a higher terminal policy rate and a 'higher-for-longer' theme to subsequent easing (presuming the economy steers clear of a deep recession) get readily reflected in current two-year yields. We look for the period average to peak above 4.70% in the next month or two, as doubt begins to build after July's expected rate hike about any policy follow-up. Meanwhile, on both sides of the border, we look for the yield curve (2s-10s) to reach peak inversion for the cycle (on a monthly average basis) within the next month or two.

U.S. dollar: The trade-weighted dollar index appreciated 0.4% in May, paring the net depreciation since October's record high to 5.9%. So far this month, the greenback is unchanged on average, but daily results since the Fed meeting point to a net depreciation as the Fed pause appears more potent than the prospects for a rate hike next month and another signalled for several months down the road. We look for the big dollar's weakening trend to continue, presuming there are no new flare-ups of geopolitical or global economic risk. Building upon the 5.9% net depreciation mentioned above, we look for a further 1.2% decline by the end of the year (resulting in -3.1% y/y for December) and another 2.2% drop next year.

Canadian dollar: The loonie has been flying broadly sideways for the past seven months, after weakening materially to average US$0.730 (C$1.370) last October (when the trade-weighted U.S. dollar index was hitting a record high). The average has run in a range between US$0.745 (C$1.342) and October's mark, with May coming at C$0.740 ($1.352). The Canadian dollar has been strengthening since late-May, as market speculation about a potential Bank of Canada resumption of rate hikes and a Fed pause intensified (realized on June 7 and 14, respectively). June is already averaging C$0.749 (US$1.335), the strongest level in nine months. We look for the loonie to continue strengthening, mostly owing to a weakening U.S. dollar, up 4.5% y/y by this December (US$0.769 or C$1.300) and a further 2.0% next year (US$0.784 or C$1.275).
| | |
| --- | --- |
| Overseas | Jennifer Lee, Senior Economist |
The fight to slay the inflation dragon continues. Headline inflation has come down from its highs, and core is also starting to buckle. But other areas are showing stubborn resistance to higher rates; and, for that reason, most central bankers are not giving up just yet.

The BoE is one of those central banks. It will make its announcement on June 22 and, once again, expect a lively debate given the Monetary Policy Committee's wide range of views: most want rates higher, while a couple will likely prefer to keep them the same. The main decision will revolve around "Who wants 25? Who wants 50?" The doves will be tossed aside, although good manners/proper upbringing will force the group to listen to at least one, as it is her last policy meeting. Silvana Tenreyo will more than likely cast her vote again for no change as "previous rate rises had yet to have a full impact on the economy". But, given the latest jobs report showed a big acceleration in wage growth, and food inflation is soaring near record highs, it is tough to argue that the Bank should stop now. True, higher interest rates won't bring down the cost of milk and cheese; but, as Governor Bailey pointed out recently: "we have to focus on food and core inflation", particularly as they're a salient part of inflation expectations. Our base case is still 25 bps, but we wouldn't be shocked if the 50 bp card is pulled out of the hat.

Meantime, the ECB is forging ahead, most recently with June's across-the-board 25 bp hike, which lifted the refi rate to a 15-year high of 4.00%. Remember: the focus ahead of the announcement was not on the June move, but rather what message would be given about July. (September is too far out.) Interestingly, there were signals or hints given for both meetings, not in the communications but in the new staff projections. The shocker was the big hike in the forecast for core CPI. For 2023, it is now expected to come in at 5.1%, up from the 4.6% forecast in March; and 3.0% in 2024, up from the prior estimate of 2.5%. Is that an admission that its 400 bps of rate hikes have failed? Not really. Instead, the ECB pointed to the "robust labour market" and "past upward surprises" as the reason for the big upward revision to the inflation forecasts. Going a little deeper, one wonders if the staff swung too high with the new calls. In March, recall that some policymakers felt that the estimates were too low and openly challenged the figures. So, were the ECB staff overcompensating for the prior round of forecasts? In any event, President Lagarde's wording was crystal-clear (give her an 'A' for communication). "We are not thinking about pausing... we have more ground to cover... It is very likely that we will continue to raise rates in July." That will satisfy the uber-hawks.

The hawks were out in droves the next day, with a few referring to a potential need to keep hiking "after the summer break" or "after summer". Is September considered summer? Expect that question to come up during the next media scrum. However, as hawkish as the ECB currently is, remember that the central bank will have three new CPI reports to dissect by the time the September meeting comes along. For now, we will stick to our call for a 25 bp hike in July and reserve the right to be patient and data-dependent after that.

The Bank of Japan maintained its dovish stance and left rates at ultra-low levels at its June meeting, keeping short-term rates at -0.1% and 10-year JGBs "at around" 0%. Citing an environment of "extremely high uncertainties", the Bank decided it would "patiently" stay the course. And it certainly sounds that way as the Press Statement made use of seemingly noncommittal language. Core CPI inflation is rising at a slower pace "than a while ago" and inflation expectations have been "more or less unchanged recently after rising". The domestic economy has "picked up" and is "likely to recover moderately". Patient is the appropriate word to describe this central bank's stance. Governor Ueda didn't let on how worried he was about the yen's weakness, except that it has positive and negative impacts. Noncommittal indeed. We once believed that July is live; now, we are not as certain.

The RBA has been a trendsetter, with its willingness to stand out in a crowd and behave differently; specifically, by raising rates steadily, then pausing, then continuing to raise rates. We look for a couple more hikes, but for the pace to moderate, from 25 bps at the next meeting, to 15 bps in its final move, which will bring the cash rate to 4.50%. Although Q1 GDP has slowed, more recent data point to a still robust economy. In May, employment grew over 75k, trimming the jobless rate to near 45-year lows; and household spending jumped in the most recent month. The Bank will have a new inflation report to digest before its next announcement and, though inflation has passed its peak, a reading of 7% is "still too high".
Foreign Exchange Forecasts
You might also be interested in