EconoFACTS
February 01, 2023 | 15:05
FOMC Policy Announcement — Fed Bending to Ending
Economist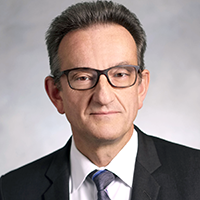 Deputy Chief Economist, Head of U.S. Economics and Managing Director
Economics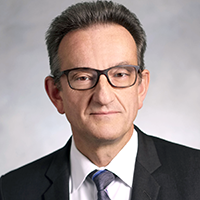 Deputy Chief Economist, Head of U.S. Economics and Managing Director
Economics
As expected, the FOMC raised policy rates by 25 bps today, lifting the target range for the fed funds rate to 4½%-to-4¾%. This is the highest level in 15 years and caps the largest cumulative rate hike (450 bps) since the Fed began targeting fed funds in the 1980s. Reining in the tightening tempo from 50 bps in December and a quartet of 75 bp actions before then, the big question is: How many more 25 bp moves should we be expecting before an eventual pause?
Although the policy statement newly said that "inflation has eased somewhat", the Fed repeated that it "remains elevated". Much of December's inflation details were dropped (perhaps a hint of less inflation anxiety among participants), but, importantly, the forward guidance was not changed. It still says that "ongoing increases in the target range will be appropriate in order to attain a stance of monetary policy that is sufficiently restrictive to return inflation to 2 percent over time". The repeat of "ongoing increases" suggests that the Fed may have at least two more quarter point moves up its sleeve, based on data on the ground now. Of course, data can change in the interim.
This is consistent with December's Summary of Economic Projections in which 17 of 19 FOMC participants were projecting a 2023-end fed funds rate above 5.00% with a 5.125% median. This too implies two more quarter-point hikes. It seems that the Fed's belief in '5 handles' hasn't changed much. In the press conference, Chair Powell's opening statement didn't cover any new ground. In the Q&A, while he said that disinflation outside core services excluding housing is "credible", the Fed doesn't yet see this trend unfolding for 'core-core' inflation which seems stuck around 4%.
Bottom Line: The Fed is sticking to its two-hike SEP projection for now. However, we judge the data on the ground will shift enough (i.e., an unfolding mild recession) to convince the FOMC to make it only one. However, if the data doesn't shift meaningfully, the Fed's going to continue tightening.
You might also be interested in