EconoFACTS
August 25, 2023 | 11:02
Fed Chair Powell's Jackson Hole Speech: Done Lots but Not Done
Economist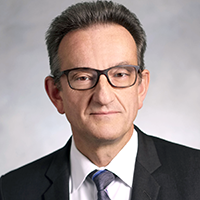 Deputy Chief Economist, Head of U.S. Economics and Managing Director
Economics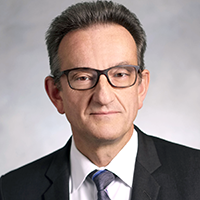 Deputy Chief Economist, Head of U.S. Economics and Managing Director
Economics
Chair Powell's speech at the KC Fed's Economic Policy Symposium in Jackson Hole was titled "Inflation: Progress and the Path Ahead". In the first paragraph he asserted: "Although inflation has moved down from its peak—a welcome development—it remains too high. We are prepared to raise rates further if appropriate, and intend to hold policy at a restrictive level until we are confident that inflation is moving sustainably down toward our objective." After a discussion of inflation's past path, Powell turned to the outlook. As has been mentioned countless times since March 2022, Powell reiterated that "getting inflation sustainably back down to 2 percent is expected to require a period of below-trend economic growth as well as some softening in labor market conditions".
On growth, he said "we are attentive to signs that the economy may not be cooling as expected. So far this year, GDP (gross domestic product) growth has come in above expectations and above its longer-run trend" and "additional evidence of persistently above-trend growth could put further progress on inflation at risk and could warrant further tightening of monetary policy". The Fed wants to see much slower growth.
Powell said "the rebalancing of the labor market has continued over the past year but remains incomplete". He said the Fed expects the rebalancing (via the further dampening of demand, increasing of supply and moderating of wage growth) to continue. But, "evidence that the tightness in the labor market is no longer easing could also call for a monetary policy response".
Going forward, from a risk management perspective, Powell said "real interest rates are now positive and well above mainstream estimates of the neutral policy rate". But, "we cannot identify with certainty the neutral rate of interest, and thus there is always uncertainty about the precise level of monetary policy restraint". Then there's the "uncertainty about the duration of the lags with which monetary tightening affects economic activity and especially inflation". He asserted that these underscore "the need for agile policymaking".
The Fed is attempting to tighten monetary policy enough to restore price stability without doing "unnecessary harm to the economy". He ended with, "we will keep at it until the job is done", which is how he ended last year's Jackson Hole address.
You might also be interested in