Rates Scenario
February 08, 2022 | 16:10
Rates Scenario for February 8, 2022
Economist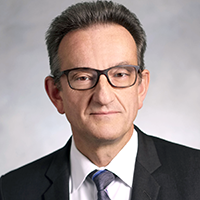 Deputy Chief Economist, Head of U.S. Economics and Managing Director
Economics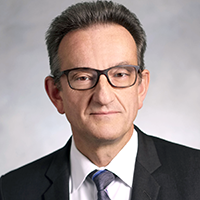 Deputy Chief Economist, Head of U.S. Economics and Managing Director
Economics
| | |
| --- | --- |
| Canada-U.S. Rates Outlook | Michael Gregory, CFA, Deputy Chief Economist |
Compared to our last Rates Scenario (Jan. 12), the Federal Reserve and the Bank of Canada are kicking off their tightening campaigns more aggressively. As before, we have lift-off next month, but this is now followed by rate hikes in two consecutive meetings for the Fed (through June) and three straight meetings for the BoC (by July), with both central banks sticking to a quarterly cadence afterwards (all quarter-point moves). The greater sense of tightening urgency is prodded by inflation.

In December, the Canadian CPI increased 4.8% y/y, a 30-year high and running at a 4.8% annualized rate in the latest three months. The U.S. CPI increased 7% y/y, a 40-year high and running at a 9.1% annualized rate in the past three months. Meanwhile, the annual changes in the Fed's preferred PCE price index and the key core metrics for both central banks have also all picked up. The shorter-term metrics emphasize that these extreme headline readings are less about base effects and reopening pressures and more about both countries ending the year with strong inflation momentum (and Q4 real GDP growth in the 6% range).

This momentum, along with oil's multi-year-high prices and Omicron's worsening of labour and product shortages, points to even higher inflation readings during the months ahead. North of the border, a lacklustre loonie is compounding the impact of oil prices and resulting in record-high gasoline prices. Business restrictions are countering Omicron's inflationary impulse by dampening demand (note January's 200k drop in jobs), but these restrictions are already being lifted.

On both sides of the border, while inflation should ebb when the weather warms and last year's reopening-related price spikes aren't repeated, the risks of persistently elevated inflation are escalating and compelling the central banks to act more aggressively. Inflation has already been high enough for long enough to influence longer-term inflation expectations, and it has yet to crest.

Meanwhile, the remedy of inflation's supply-side catalyst is still being prolonged by strong demand. Indeed, in the case of the housing sector, demand is now dominating supply constraints to drive home price hikes to record highs on both sides of the border—hoisting risks to both price and financial stability. Unlike addressing supply chain disruptions, curbing demand is very much the purview of monetary policy.

Next year, we now see policy rates plateauing just under the midpoints of their neutral ranges: the 2.00%-to-3.00% range of projections among FOMC participants and the 1.75%-to-2.75% range for the Bank of Canada's estimates. This assumes inflation in both economies falls back under 4% by the end of the year, with the various core measures running in the lower half of the 3% range. By the end of 2023, we see both headline and core inflation hovering around 2½%, only slightly above where the central banks would prefer them to be. The net risk is that inflation proves to be more stubborn, provoking even more aggressive tightening. That means quicker and/or larger rate hikes to potentially above-neutral levels.

Federal Reserve: As expected, the January 26 FOMC statement changed its forward guidance to signal the start of rate hikes as early as next month. It said: "With inflation well above 2 percent and a strong labor market, the Committee expects it will soon be appropriate to raise the target range for the federal funds rate." In the presser, Chair Powell indicated "soon" meant March 16. And, when questioned about the potential for a 50-bp rate hike this cycle, Powell didn't talk it down.

The "Principles for Reducing the Size of the Federal Reserve's Balance Sheet" was also released, as the Fed appears to be moving hastily towards beginning balance sheet normalization or quantitative tightening (QT). Indeed, given the apparent haste, we pulled forward our forecast for the start of QT to July from October. The details will be determined in the next meeting or two, according to Powell, but we reckon it will mimic the 2017 version. For Treasuries, the FOMC set an initial monthly cap of $6 billion, above which all maturing securities were rolled over, and then increased the cap regularly over 12 months until it reached its final level of $30 billon. With holdings of Treasuries totalling $5.7 trillion (and still increasing until March), which is 132% above 2017's starting point, we're assuming a larger initial cap of $12 billion and final level of $60 billion, attained after only eight months. However, we judge the net risk is for an even larger cap and shorter phase-in period.

Bank of Canada: Although there was market speculation about a rate hike on January 26, the Bank took the first step towards tightening by removing its "exceptional" forward guidance. The latter was to hold the policy rate "at the effective lower bound until economic slack is absorbed" which, based on the Bank's October projection, was "sometime in the middle quarters of 2022." With a new projection in hand, the Bank asserted "overall slack in the economy is absorbed." In the presser, Governor Macklem said "a rising path for interest rates will be required to moderate spending growth and bring inflation back to target." While "uncomfortably high" inflation was expected to "come down fairly quickly in the second half of this year as the problems in global supply chains get resolved and the pandemic recedes," the nod to domestic sources of inflation pressure was telling. It's partly behind our call for a slightly quicker rate hike cadence out of the gate compared to the Fed.

With respect to balance sheet management or QT, once rate hikes commence, the Bank "will consider exiting the reinvestment phase [which it's been in since October] and reducing the size of our balance sheet by allowing maturing Government of Canada bonds to roll off." At this stage, it looks like a complete roll-off (no caps), and the next maturity is May 1 (coming after two rate hikes). However, a barrage of initial rate hikes could delay the start of QT.

Bond yields: Since the start of the year, Treasury yields have jumped along the curve, ranging from around 55-to-65 bps at the front end to 35-to-45 bps at the back end. At most nodes, one must look to the summer of 2019 to find yields as high. These jumps partly reflect rising inflation readings, not so much in their impact on market participants' inflation expectations (they've been relatively stable if not ebbed a bit), but in the perceived risks surrounding them (feeding into real yields' risk premia). More profoundly, these jumps reflect the Fed's fervent policy veer, and the impact this has had on market expectations about the speed and degree of tightening. The OIS market is now pricing in at least five rate hikes by December, more than double what it was at the start of the year.

Meanwhile, QT expectations have likely incorporated Powell's faster-than-2017 run-off signal. Looking ahead, as rate hikes and run-offs begin to unfold, we reckon yields will continue grinding higher with the curve continuing to flatten. We see 10-year yields hitting the 2.50%-to-2.75% range by the end of next year. And, should the market sense that the net risk of even more aggressive Fed tightening (owing to more stubborn inflation) is being realized, one can't rule out an inversion of the curve.

The broad narrative for Canadian bond yields is not much different. Canada-U.S. spreads at the front end of the curve have been trending less positive (2 years under 5 bps), with the Bank and Fed now on more comparable (but not identical) rate hike schedules. However, the OIS market is still pricing in a more aggressive BoC, with more than six rate hikes before the end of the year. Ten-year spreads should remain slightly negative (about -10 bps).

U.S. dollar: Omicron isn't compounding market-perceived global economic risks as Delta and other variants did. This would ordinarily be a net negative for the trade-weighted index (and it was from late November until early January), but the prospects for Fed tightening are providing offsetting support. Although other central banks are jumping on the tightening bandwagon, the view is that the Fed is still more likely than most to surprise by its aggressiveness. We see the greenback averaging 1% stronger by the end of the year.

Canadian dollar: The Bank of Canada's quicker tightening cadence out of the gate, compared to the Fed, and likely earlier start to QT, should help the loonie make up for its lacklustre performance in the wake of ebbing market-perceived global economic risks, higher oil prices and solid trade and current account fundamentals. We still see the currency averaging around C$1.235 (US$0.81) by year-end.
| | |
| --- | --- |
| Overseas | Jennifer Lee, Senior Economist |
Central banks pulled some surprise moves in early February, as it dawned on them that inflation may have more staying power and more potential to pressure wages. Some acted on this realization, and others gave some hints that action is coming.
The BoE lifted its Bank Rate again, up 25 bps to 0.50% but the surprise was how hawkish the Committee was. The decision to tighten 25 bps was not unanimous as four of the nine members wanted a 50 bp move. In addition, the process of winding down its £895 bln war chest of gilts and corporates will begin, first by stopping the process of reinvesting maturing gilts, and by selling corporates. Another attention-grabber was the upward revision to the CPI forecast: inflation is now expected to peak at around 7¼% in April, which is 2 ppts higher than its prior estimate, and that is expected to put further pressure on wages. A central bank tightening because of those factors is understandable. However, one of the reasons behind the surge in inflation is the record price hike coming to consumers' energy bills that month. The British power regulator, Ofgem, gave utility companies the nod to raise prices by a record 54% this year (as record-high prices last year forced many utilities to declare bankruptcy). Although the U.K. Treasury rolled out measures to soften the blow, households will be paying a lot more to keep the lights on. On top of that, workers will be paying higher taxes for health and social care starting in April. At least workers can be grateful that wages will be rising. But Governor Bailey angered many when he asked for restraint when asking for wage increases. "I'm not saying nobody gets a pay rise, don't get me wrong, but I think, what I'm saying is, we do need to see restraint in pay bargaining." The Bank's mandate is to ensure inflation remains controlled and at the 2% target so the Committee is trying to prevent a wage-price spiral to form. The backlash from the public over Governor Bailey's remarks will likely prompt the MPC to tone down its words and actions. More rate hikes are coming, possibly as soon as March, but they may not reflect the minority's preference for a more aggressive 50 bp move.

The ECB stayed on the sidelines in February, and changed little in its press release, but President Lagarde's notable avoidance of saying that rate hikes in 2022 were "highly unlikely" was an eyebrow-raiser (although some change in tone was expected). Instead, she replaced it by stating that she does not make pledges without conditionality, and that there is a risk "inflation may very well be significantly higher than expected over the course of this year". Indeed, with consumer price inflation hitting record highs for two consecutive months, and producer price inflation surging a record 26.2% y/y, even the most dovish members of the Governing Council are starting to sweat. So how is this going to play out? We've been suspecting that the ECB will walk back its bond buying plans and that looks like it will play out in March. We expect that the monthly bond purchases under the APP will continue as planned, but the amount will be trimmed. Instead of €40 bln from April to June, it may be cut to about €30 bln; then, instead of €30 bln from July to September, it would be lowered to €25 bln. Finally, because rates cannot rise until net bond purchases end, it would not be absurd to suggest that the ECB may finally give the APP an end date of, say, December. As President Lagarde said, "When conditions are satisfied, we will act. It is our duty."

The Reserve Bank of Australia, however, refuses to commit to any tightening of policy, and describes itself as being "patient" despite two quarters of inflation within the 2%-to-3% range (and a third one highly likely). Governor Lowe didn't completely dismiss a rate hike this year, saying that it wasn't "implausible" and that "for the first time in some years, the achievement of our goals is within sight". So what's it going to take to move the needle? A further acceleration in wage growth, which pushed past the 2% level in Q3 at 2.2%. We look for a rate hike to come in the autumn.

That leaves the Bank of Japan but don't look for it to succumb to peer pressure. Governor Kuroda emphasized the importance of supporting the economy with its "powerful" easing, while Deputy Governor Wakatabe said it would be "premature" to tighten before inflation hits its 2% target. With core inflation only at 0.5%, the BoJ will be alone on the sidelines for some time.
Foreign Exchange Forecasts
You might also be interested in