EconoFACTS
July 27, 2022 | 14:58
FOMC Policy Announcement — See You in September
Economist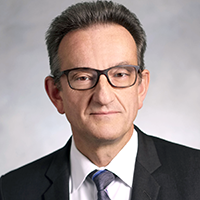 Deputy Chief Economist, Head of U.S. Economics and Managing Director
Economics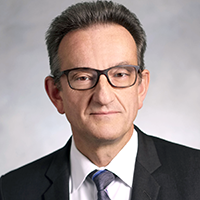 Deputy Chief Economist, Head of U.S. Economics and Managing Director
Economics
As expected, the FOMC raised the fed funds target range by 75 bps to 2.25%-to-2.50% (2.375% midpoint). Also as expected, the Fed repeated the forward guidance, that the Committee "anticipates that ongoing increases in the target range will be appropriate". This sets the stage for the next rate hike on September 21… size yet to be determined. In the presser, Chair Powell said "another unusually large increase" could be appropriate but that it's data dependent.
There were tweaks to the economic assessment, which mentioned that "recent indicators of spending and production have softened", replacing the phrase about things appearing to have picked up from Q1's pace. And "food" was now given a specific mention beside energy prices. On balance, this is a slight tilt in the Fed's perception towards slower economic growth and more stubborn inflation (a mixed signal for policy).
There were also tweaks to the risk assessment. Russia's invasion of Ukraine was now called a "war" (wordsmithing), but the previous mention of China's COVID-related lockdowns was removed. This hints at a little less concern about supply chain disruptions than before.
The decision was unanimous, 12-0. Kansas City President George didn't dissent like last time. And, new Vice Chair of Supervision Barr voted. Indeed, this was the first time there were 12 voters in nine years.
Bottom line: It's a full eight weeks between today and September 21 with a lot of data and events to flow in between. The game plan is to move to a "moderately restrictive" stance, which, in the presser, Powell said was consistent with the Summary of Economic Projections' 3.25%-to-3.50%... as a first pass. We're keeping with our 50 bp September rate hike call for the time being.
You might also be interested in