Rates Scenario
July 13, 2023 | 16:23
Rates Scenario for July 13, 2023
Economist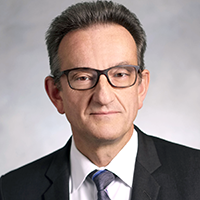 Deputy Chief Economist, Head of U.S. Economics and Managing Director
Economics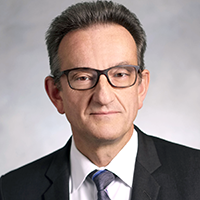 Deputy Chief Economist, Head of U.S. Economics and Managing Director
Economics
| | |
| --- | --- |
| Canada-U.S. Rates Outlook | Michael Gregory, CFA, Deputy Chief Economist |
Since our last Rates Scenario (June 19), we've pushed back the start of policy easing to 2024 Q2 from Q1 for the U.S. and Canada. As before, we reckon that policy rates have/will hit their terminal levels this month, but now they're expected to remain at these levels for a few months longer. We anticipate growth in both economies to grind to a halt this autumn, as the lagged effects of policy tightening come home to roost. As the data start to confirm this scenario, the Fed and Bank of Canada are unlikely to hike rates beyond this month. And, during the next two to three quarters, amid only mild economic downturns and still above-target inflation readings, the urge to ease should be tempered. We still judge that the rate cut cadence will commence cautiously (25 bps per quarter) until inflation has definitively returned to the 2% target by the end of next year. Then, the pace picks up in 2025, a rate cut every meeting, until convergence with mid-2% or neutral levels. The higher-for-longer policy rate profile, with its (still) net upside risks, results in higher average bond yields over the next few quarters compared to where we had them before.

Federal Reserve: We look for the FOMC to raise policy rates by 25 bps on July 26, lifting the fed funds target range to 5.25%-to-5.50% and the highest level in more than 22 years. The Fed skipped an action last month, after hiking rates for 10 consecutive meetings, to slow the tightening tempo from quarter-point moves every meeting. We expect the Fed will stick with this skip-hike sequence until the data convince it otherwise. To illustrate, should the 2023-end median forecast from the Summary of Economic Projections bear out (5.50%-to-5.75%), we would expect another skip in September (and the possibility of a hike on November 1st).

During the weeks ahead, if job growth remains relatively strong, keeping the labour market tight, and core/supercore inflation and wage growth stay stubbornly high (despite June's favourable CPI readings), then the Fed could conclude that a resumption of rate hikes every meeting is appropriate. September, in turn, wouldn't be skipped. However, as mentioned above, we reckon the weakening economic backdrop will forestall a follow-up rate hike this autumn.

In the U.S., a spending brake is being increasingly applied as 500 bps worth of rate hikes (soon to be 525 bps) work through the economy, accompanied by $885 billion worth of quantitative tightening (augmented by up to $95 billion each month). Meanwhile, the banking sector stresses that emerged this spring have re-emphasized the credit tightening trend already in place and should still result in less loan availability from regional and smaller banks (than would otherwise have been the case). And, student debt holders must resume making interest payments effective September 1, with first payments due in October, which will supplant spending elsewhere.

However, offsetting these spending headwinds and thus muffling the economic downturn, are tailwinds from lingering revenge spending, the continued drawdown of excess savings along with the federal government's trifecta of support for investment in infrastructure, microchips and clean energy. In the tug-of-war between the headwinds and tailwinds, we still see net upside risks surrounding our Fed call.

Bank of Canada: On July 12, the Bank raised its policy rate by 25 bps to 5.00% and the highest level in 22 years. This was the second consecutive increase after holding for two straight meetings in the wake of January's rate hike. Last month, the policy statement said the resumption of rate hikes was "reflecting our view that monetary policy was not sufficiently restrictive to bring supply and demand back into balance and return inflation sustainably to the 2% target". However, this phrase was absent in this month's statement. Although Governor Macklem mentioned in the presser that the consensus among policymakers was that "monetary policy needed to be more restrictive", the absence could indicate that, after 50 bps of adjustment, the Bank again judges that policy is appropriately placed to be "sufficiently restrictive".

But there was no talk of a "conditional pause" like the one in January, which ended up kickstarting the housing market to the detriment of the fight against inflation. Indeed, July's policy statement repeated verbatim last month's forward guidance: "Governing Council will continue to assess the dynamics of core inflation and the outlook for CPI inflation. In particular, we will be evaluating whether the evolution of excess demand, inflation expectations, wage growth and corporate pricing behaviour are consistent with achieving the 2% inflation target."

Macklem said "we did discuss the possibility of holding rates unchanged [at this meeting] and gathering more information to confirm the need to raise the policy rate. On balance, our assessment was that the cost of delaying action was larger than the benefit of waiting". Although the cost-benefit balance probably tilts more than before to the latter after the rate hike, this was a 'hawkish hike' in contrast to the 'dovish hike' six months ago, with significant (but less than even) odds of another rate hike.

These odds are emphasized by the explanation for the upward revision to the Bank's inflation projection by an average of 0.2 ppts both this year (to 3.7%) and next (to 2.5%). The Monetary Policy Report devoted a 'box' to it: (1) more persistent excess demand owing to the tighter-than-expected labour market, greater pent-up demand for services, along with fiscal measures in recent federal and provincial budgets; (2) higher-than-expected house prices; and (3) higher-than-expected prices for tradeable goods reflecting slower normalization of pricing behaviour by firms abroad (resulting in higher-than-expected import prices) along with weaker growth in labour productivity in the goods sector due to deglobalization and de-risking of supply chains.

In the presser, Macklem said: "we are concerned that the progress to price stability could stall, and inflation could even rise again if there are upside surprises". There are many moving parts described above that individually or collectively could cause core inflation to continue remaining stubborn. However, we reckon that slowing domestic and global economic growth along with a slackening local labour market will mitigate most of them.

Bond yields: Ten-year Treasury yields averaged 3.75% in June, up 18 bps from May, with July's month-to-date tally at 3.96% but the full month on track for a lower figure (given the rally after better-than-expected CPI data). Despite short-lived pushes above the 4.00% mark in daily trading, October's 3.98% result should remain the cycle high (and 14-year extreme at the time).

The 'higher for longer' narrative for policy rates has left a legacy of higher yields along the curve. But like the 10-year node, we expect monthly averages to remain below the peaks established last autumn apart from the 2- and 3-year tenors. The latter should peak this month and then, like all other sectors along the yield curve, begin to drift down (in steepening fashion) in anticipation of slower economic growth (a potential recession), further disinflation and eventual central bank rate cuts.

Meanwhile, we look for Canada yields to broadly follow suit. However, June's resumption of policy rate rises and July's 'hawkish hike' have caused a different dynamic in the Canadian bond market. Along the curve, all yields averaged their cycle highs last month except for 10 and 30 years (both occurred in October). And, so far this month and likely for the full period if current levels hold, new cycle highs will be established along the entire yield curve. This could be a warning for the Treasury market if the Fed surprises greatly on the hawkish side. Meanwhile, we look for Canada-U.S. 10-year yield spreads to continue averaging in a range from -40 bps to -50 bps.

U.S. dollar: The Fed's trade-weighted dollar index was nearly flat in June; the average edged down just 0.1%, which incrementally added to the 6.0% net depreciation since October's record high (and the 2.0% weakening over H1). So far during July, the mean has been similarly flat, with the full month on track for a comparable edging down if current levels hold. The Fed's downshifting of its rate hike cadence (to skip and hike) appears to have been only a slight negative for the greenback's trend, as the prospects for a hike later this month and perhaps one other before year-end (thanks to the 'dot plot') countered. Once the Fed appears to have paused definitively with additional rate hikes unlikely, the big dollar's recent mild weakening trend should gather more momentum. However, the now expected longer policy pause (i.e., the absence of rate cuts until 2024Q2) should eat into some depreciation momentum. We see the greenback ebbing another 2.3% by December (-4.3% y/y) followed by a 1.6% y/y drop by the end of next year.

Canadian dollar: The loonie averaged C$1.329 in June (US$0.753), appreciating 1.7% from May and marking the strongest level in 10 months. So far in July, the mean has been slightly stronger at C$1.326 (US$0.754), with the full month poised to firm further if current levels hold. The Bank of Canada's back-to-back rate hikes juxtaposed against the Fed's skip and hike-to-come provided some lift. We reckon the strengthening momentum should continue, augmented by a weakening U.S. dollar. We see the loonie flying to around C$1.300 (US$0.769) by December (appreciating 4.5% y/y or by 2.2% since June), and to C$1.275 by end-2024 (US$0.784, appreciating 2.0% y/y).
| | |
| --- | --- |
| Overseas | Jennifer Lee, Senior Economist |
We call the ECB the uber-hawks, but that moniker may need to be shared with the Bank of England. There is now one less dove (a big one at that) holding the Committee back from raising rates even more aggressively. In fact, the dove has been replaced by a hawk by the name of Megan Greene. On her first official day on the job, she penned a column in the Financial Times, in which she warned that it would be a "mistake.... to take comfort in the notion that inflation and rates will automatically go back to the low levels we saw before the pandemic." Markets are pricing in a terminal rate of over 6% by next year, from the current rate of 5.00%. That is a pretty aggressive move; while we would never shrug that off, we will refrain from such a bold call for now given that more data are required. However, we do believe that the BoE will be more forthright with its tightening measures, and look for another 50 bp hike in August to 5.50%, followed by 25 bps in September. Governor Bailey and the rest of the MPC have been under fire from all sides with their failure to rein in inflation. Britain has one of the highest inflation rates in Europe at 8.7%, and near-record food CPI. Even past policymakers stepped up recently to offer criticism. According to former Deputy Governor Bean, the Bank was "slow to wake up to the need to be withdrawing stimulus" and kept its bond buying program "for longer than was appropriate". Its credibility is on the line; and with wage pressures at cycle highs (note that public sector workers are receiving a 6.5% pay hike), and the latest Survey of Decision Makers showing still-elevated price expectations in the year ahead, more hikes are necessary.

The BoE is giving the ECB a run for its money in terms of hawkishness. But, the ECB's Governing Council is far more outspoken, particularly the hawks. It is widely expected that the ECB will raise rates 25 bps on July 27. After all, President Lagarde stated clearly that "barring a material change, we will continue to hike at our next meeting". And, there were references to a possible wage-price spiral, which the central bank wants to avoid. The Bundesbank's Nagel introduced September into the conversation back in May, and warned that nothing was off the table for that meeting. Since then, others have brought up that meeting, although most admit it is too early to make that call and that they are data-dependent. The Minutes from the June meeting stated the need to hike "beyond July... if necessary." The unexpected June uptick in Euro Area core CPI was also worrying; but there are still two more CPI readings before the September gathering and the ECB is data-dependent.

There's a new "unreliable boyfriend" in town, and he runs the Reserve Bank of Australia. The central bank has pulled some surprises this year, starting with its decision to pause the string of rate hikes in April. Governor Lowe did warn that pausing did not mean that rate hikes were over and, sure enough, the cash rate was lifted in each of the next two meetings. Although BMO Economics expected both hikes, we were surprised by the most recent decision to pause again given the data have remained strong: though the latest inflation rate cooled more than expected, it is still well outside the 2%-to-3% target. The explanation of requiring more time to "assess" the impact of the rate hikes on the economy was fair, but it has only appeared in the Press Statements that accompanied on-hold decisions. The times that the RBA hiked included no reference to needing more time. Overall, with inflation off its peaks, we judge the RBA is nearing the end of its rate hike path, and could finish off with a more moderate 15 bp hike, possibly preceded with one more quarter-point move.

The uncertainty can be extended north of Australia. The Bank of Japan's Governor Ueda has appeared to be more open to the idea of changing monetary policy than his predecessor. He alluded to possibly normalizing policy if inflation picks up next year, and noted that he was encouraged that wages are rising, and that inflation expectations and the price-setting behaviour of businesses are changing. Perhaps the winds of change are in play as consumer price inflation is still running hot. In fact, CPI ex. food and energy is at 42-year highs of 4.3% as of May, or more than double the BoJ's target. Although a rate hike is not expected, the Bank could further tweak its policies in July.

With the Federal Reserve likely finished tightening this month, the greenback's rally has fizzled. Rate hikes in Europe are boosting the EUR and the GBP, although the currencies could struggle to gain further traction amid concerns that tighter central bank policy will come at the expense of much slower economic growth. The JPY's role as a safe-haven currency will be limited by the BoJ's general reluctance to change policy dramatically. The CNY will be weighed by China's weaker economy, but officials are stepping in to limit the currency's depreciation.
Foreign Exchange Forecasts
You might also be interested in