EconoFACTS
June 24, 2021 | 14:36
U.S. Real GDP by Industry (2021Q1) — More Industries Recovered
Economist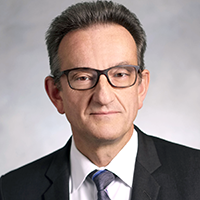 Deputy Chief Economist, Head of U.S. Economics and Managing Director
Economics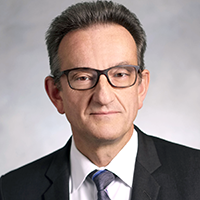 Deputy Chief Economist, Head of U.S. Economics and Managing Director
Economics
Real GDP growth stayed at 6.4% annualized in 2021 Q1, or 1.6% not annualized, according to the third estimate. The latter also included the latest data on GDP by industry. In terms of contribution to growth by the major industrial groups, the period was paced by durable goods manufacturing (despite supply shortages in some sub-sectors), professional, scientific and technical services (leveraging the broad economic rebound), information (activity was accelerated by the pandemic), and administrative and waste management services (also leveraging the broad economic rebound). Together these four industry groups alone accounted for half the growth in the quarter but represent less than a quarter of GDP.
In terms of straight growth rankings in Q1, among the six strongest sectors, joining the above four industries were arts, entertainment and recreation (at #1) and accommodation and food services (#3). Both these sectors were the hardest hit by the pandemic and related restrictions. But, despite posting economy-leading growth rates, they still have a long way to go before fully recovering… around 20% for accommodation and food services… 35% for arts, entertainment and recreation.
Meanwhile, the entire economy has less than 1% remaining to recover, as a slight majority of sectors (12 of 22) have now fully recovered. The latter set is led by finance and insurance, with real output having advanced more than 7% since before the pandemic (2019 Q4). This was an industry that proved very amenable to working remotely and is benefiting from strong housing and equity markets, along with lots of saving. Note that in the previous quarter, only seven sectors had completely recovered.
Looking ahead to Q2, the economy is expected to cross the full-recovery line and then some, perhaps pulling another industry (or two) with it. However, most of the lagging sectors still have a long way to go, and it doesn't help that some states kept restrictions in place through June.
The good news is that Q3 will commence with no activity-limiting restrictions remaining. And, there are American Rescue Plan Act funds now flowing to state and local governments to facilitate their recoveries, along with separate ARPA funding for education (school districts, higher education) and transportation (transit systems, airports). And, finally, there's the tow from very strong growth in the broader economy; we reckon averaging more than 7% annualized through the remainder of the year.
Table 1 - United States — Real GDP by Industry
(% chng)
Source: BMO Economics, Haver Analytics
You might also be interested in