Rates Scenario
March 16, 2023 | 16:08
Rates Scenario for March 16, 2023
Economist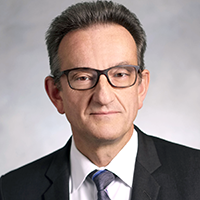 Deputy Chief Economist, Head of U.S. Economics and Managing Director
Economics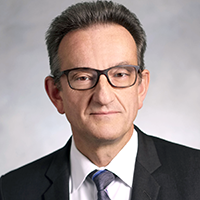 Deputy Chief Economist, Head of U.S. Economics and Managing Director
Economics
| | |
| --- | --- |
| Canada-U.S. Rates Outlook | Michael Gregory, CFA, Deputy Chief Economist |
Federal Reserve: The collapse of Silicon Valley Bank and Signature Bank, the second- and third-largest bank failures in U.S. history, poses risks to financial stability and the economic outlook. Other things equal, these are risks that could stop the FOMC's tightening campaign in its tracks, if not turn it around. But these risks weren't left unaddressed. Together, the Treasury, Fed and FDIC took actions to ameliorate them. First, the FDIC protected all depositors of these two institutions, whether their funds were insured or not (invoking the 'systemic risk' exemption with any losses covered by a 'special assessment' on all banks). Second, the Fed established a new Bank Term Funding Program, permitting all banks to pledge their Treasury securities as collateral, at par value, for loans up to a one-year term (Treasury is backstopping the program with $25 billion of credit protection). The higher collateral value for Treasuries will apply at the discount window as well.

Despite these potent macroprudential actions, negative risks to the economic outlook likely linger via the potential for reduced confidence and credit availability, along with any net tightening of broader financial conditions. They will likely be considered at next week's FOMC meeting. However, also considered will probably be the recent reports of stronger-than-expected payroll employment growth and faster-than-expected core CPI inflation, which point to a more stubborn inflation process. From the Fed's risk management perspective, the risk of tightening too much (and causing a deeper economic downturn than is required to restore price stability) and the risk of not tightening enough have both risen. And, we reckon the Fed's policy scale still tips to the latter risk (it probably would have tipped the other way if not for the macroprudential moves).

As such, we have not changed our expectation for a 25 bp rate hike on March 22, although we now perceive net downside risk to our call compared to net upside risk in the wake of Chair Powell's hawkish congressional testimony on March 7-8. (Even the market was pricing in almost 90% odds of a 50-bp rate hike next week and a total 100 bps of tightening by year-end.) Additionally, against a background of falling oil prices (headline inflation's best friend), concerns over Credit Suisse are also prodding the downside risk. Indeed, we wouldn't be surprised to see the first FOMC dissenting vote this tightening cycle (it won't be Lael Brainard, who has left the Fed).

The expected rate hike will lift the fed funds target range to 4.75%-to-5.00% and bring cumulative tightening to 475 bps. The former is the highest since 2007 (just before the Global Financial Crisis); the latter is the largest since the Fed began targeting fed funds in the 1980s. And we still judge the Fed will have one more quarter-point move up its sleeve, before pausing for the remainder of the year in the wake of an unfolding mild recession and further disinflation, which then sets the stage for rate cuts commencing early 2024.

This pair of hikes pushes policy rates above 5%, which we consider to be the 'minimal terminal' because it starts resulting in non-negative real policy rates, depending on which inflation trend is adopted. To wit, over the past one-, three-, six-, nine- and 12-month intervals, the changes in the core CPI and the market's CPI proxy for the PCE 'supercore' were all at least 5.1% annualized (with some pushing 6%). Indeed, it's this stickiness around 5% (along with the assumption that banking stress calms) that keeps us in the no-rate-cuts camp. This stands in contrast to current market expectations: after pricing in about 40 bps of tightening by May (with almost 90% odds of a 25-bp hike next week), there is 75 bps of easing factored in by year-end.

Again, there's net downside risk to our call for the remainder of this year. However, if banking stress calms and underlying inflation pressures prove to be as, or even more, stubborn, the net risk would flip back to the upside.

Bank of Canada: On March 8, the BoC held the policy rate steady at 4.50%, as telegraphed back in January. The pause followed eight consecutive tightening actions for a cumulative 425 bps, to match the highest level since 2001. The policy statement said that "Governing Council will continue to assess economic developments and the impact of past interest rate increases…", which was January's rationale for the telegraphed pause if economic developments unfolded broadly as expected (and it was deemed that they did). From the BoC's risk management perspective, the risks associated with near-record high household debt burdens pose a profound economic challenge as rates reset higher, prompting an earlier pause from hiking compared to the Fed.

The statement also repeated the Council "is prepared to increase the policy rate further if needed to return inflation to the 2% target". Markets took this message to heart amid strong employment and stubborn core inflation data, pricing in more than a quarter-point rate hike by October, at one point (and we reckon the BoC may have been tempted to resume rate hikes). January's employment jumped by 150k (0.8%), the most ever over the pre-pandemic period since the current Labour Force Survey methodology started in 1976, with no payback in February (+22k). Meanwhile, the Bank's closely-tracked core inflation measures (CPI-median and CPI-trim) are still running at 5.0% y/y and 5.1%, respectively. Although the three-month trends are slower at 3.4% and 3.5% annualized, they seem more stuck in the 3½%-to-4% range for the past six months than drifting down.

However, in the wake of developments south of the border, the market is currently pricing in about 10% odds of a rate cut next month and almost a full one by June, even when 40 bps of tightening is being considered stateside through May (not great for the loonie). By the end of the year, there's almost 60 bps of easing priced in. Short of the downside U.S. economic risks being realized and rippling quickly across the Canadian border, we don't see the BoC cutting policy rates. Besides, the combination of the pause and recent steep rally in bond yields could start pulling down mortgage rates as housing sales activity is already showing signs of stabilizing (would sales subsequently be reinvigorated?). As before, we continue to look for the BoC to stay in pause mode for the remainder of this year, before commencing rate cuts early next year. Despite the domestic economic data, we judge global banking stress is causing net downside risks to our call.

Bond yields: Treasury bond yields are being whipsawed by hawkish Fed-speak and concerns over a banking crisis, against a background of sturdy labour market data along with falling oil prices and still stubborn core inflation. From recent lows at the start of February, (constant maturity) two-year yields rose more than 95 bps to around 5.05% (by March 8), with 10-year yields rising almost 70 bps to above 4.05% (by March 2) before drifting down a bit. Along the way, the curve (2s-10s) continued to invert, eventually surpassing 105 bps. Since then, 2-year yields plummeted to under 3.95%, by yesterday, with 10-year yields dropping to around 3.50%. Today (so far), these tenors have backed up more than 25 bps and 10 bps, respectively, with the curve now around half as inverted.

Given our expectations that the banking sector stress will calm and the Fed will raise policy rates by 50 bps over the next two meetings and keep them there until early next year, the Treasury market is not going to take that latter point kindly. During the weeks ahead, we look for yields along the curve to revisit their early March highs. On a monthly average basis, May should mark the cycle highs for yields once the Fed signals that it has indeed paused but with no intention to reverse course any time soon. But betting that reversal is only a matter of time amid an unfolding mild recession, the Treasury market should don its rally cap through the second half of the year. We see 2-year yields averaging around 4.00% by year-end, with 10s at 3.50%. Meanwhile, we look for Canada-U.S. 10-year yield spreads to trend back to -50 bps in the months ahead.

U.S. dollar: Until February, the trade-weighted greenback had been trending down since hitting record nominal highs in October (the series started in 1973) and its highest level since September 1985 in real terms. (That level had in 1985 prompted the G5's Plaza Accord to depreciate the dollar, emphasizing how strong the currency had gotten.) The decline's prods included the Fed reining in its tightening tempo (bond yields falling) and China relaxing its COVID restrictions (global economic risk falling). However, as U.S. labour market/inflation data stayed strong/stubborn, and the Fed continued to keep a hawkish tone, Treasury yields and the dollar both turned up again. In the wake of the banking crisis, while yields have fallen sharply, the dollar has moved more sideways if not up a bit. The latter emphasizes the greenback's role as a barometer of global economic and financial market risk. As global banking sector stress ebbs and the Fed eventually pauses, we look for the greenback to resume its downward trend.

Canadian dollar: When the greenback hit its record high in October, the Canadian dollar averaged C$1.370 (US$0.730). In the past 18 years, the currency has been that weak (or weaker) on only two occasions, March-May 2020 at the onset of the pandemic and December 2015-February 2016 owing to the collapse in oil prices. As the big dollar subsequently headed weaker, the loonie averaged around C$1.342 in January (US$0.745). However, as the Bank of Canada telegraphed a looming policy pause on January 25 and carried it out on March 8—against the background of another Fed rate hike (February 1), Chair Powell sounding surprisingly (from the market's perspective) hawkish and another rate hike being teed up for next week—the loonie has drifted weaker. The weakening trend has been exacerbated by the global banking turmoil and falling oil prices, with the loonie's March average likely to be weaker than October's. However, as global banking sector stress ebbs, oil prices stabilize and the Fed follows the BoC into pause mode, we look for the Canadian dollar to rebound, averaging around C$1.300 (US$0.769) by year-end.
| | |
| --- | --- |
| Overseas | Jennifer Lee, Senior Economist |
There's nothing quite like a financial crisis to shake things up. Before the collapse of the likes of Silicon Valley Bank, and the near-failure of Credit Suisse (before the SNB stepped in), central banks were all moving at different speeds as they were all at different parts of their cycle. For example, the Fed was moderating its pace of rate hikes, and was having a re-think of that pace, given the recent strength in the economy. Now, with the market turmoil, all bets are off. When the environment changes, policy should change too.

That is the case with the RBA. It raised rates for the tenth time in early March, lifting the cash rate 25 bps to an 11-year high of 3.60%. However, the Statement was dovish given one notable tweak: it replaced the phrase that "further increases will be needed" with "further tightening... will be needed". It also stated clearly that "inflation has peaked in Australia". The meeting was followed by a speech by Governor Lowe, who was firm with his intentions. He said that the RBA is now "closer to the point where it will be appropriate to pause interest rate increases to allow more time to assess the state of the economy". We look for one more hike, but of a smaller 15 bps, to bring the policy rate to an even 3.75%.

Haruhiko Kuroda concluded his final BoJ meeting as Governor by leaving monetary policy unchanged. Short-term rates remained at -0.1%, 10-year rates at around 0%, and the Bank will keep buying ETFs, J-REITs, and corporate paper. The decision was unanimous. The verbiage around the economy was mixed... activity has picked up, core CPI has been boosted by energy, food and durable goods, and inflation expectations have risen. But there are still "high uncertainties for Japan's economy", and inflation is projected to "decelerate toward the middle of fiscal 2023". In other words, no urgent need to tighten. Indeed, some days, it feels like nothing happened over Governor Kuroda's decade (two terms, 5 years each) presiding over the Bank. But it was under his purview that negative rates came into fashion (2016), followed by "Yield Curve Control" nine months later. In 2021, the Bank allowed 10-year JGB yields the flexibility to move 0.25 ppts around the 0% target; then, widened it to 0.50 ppts in 2022. And that is where we are today. Over to Kazuo Ueda, who the Lower House approved as the next BoJ governor, along with Ryozo Himino and Shinichi Uchida as Deputy Governors, both of whom sounded very dovish at their hearings.

The ECB raised the three key rates by 50 bps for the third meeting in a row in March (just like it said it would), for a total of 350 bps of tightening over a span of nine months. And there would be more coming, probably of the same size, if it weren't for what happened over the past week. Given the extreme volatility in financial markets, the central bank dropped any and all types of forward guidance, as it should. And it looks like some of the extreme hawks were put in their place as the Press Statement noted that the "elevated level of uncertainty reinforces the importance of a data-dependent approach". In fact, the latest decision was backed by a "very broad majority" but "3 or 4" wanted more time to see how the situation unfolded. They were erring on the side of caution and considered no hike at all... even a 25 bp'er was not considered.

Anything short of a 50 bp hike would have made the ECB look soft. But President Lagarde toned down the hawkishness to emphasize the data-dependency of their decision-making, and that it will be done on a meeting-by-meeting basis. And of course, they are "ready to respond" if needed, to ensure price and financial stability. The ECB is not finished tightening, not with core CPI still at a record high. We still expect more hikes...maybe not of the 50 variety, but spread out over the course of a couple of meetings and not necessarily back to back. But terminal is still at 4.00%. For now. Let's take it on a meeting-by-meeting basis, and watch the data.

On March 23rd, the BoE will make its announcement. In our view, the majority of the Monetary Policy Committee will continue to press for another rate hike, but moderate the pace to 25 bps, bringing its Bank Rate to a 14½-year high of 4.25%. This would be the eleventh hike in a row, but the slowest since last summer. Before the recent market chaos, this was not expected to be an easy decision, given that there is plenty of discourse within the Committee. In December, the vote was split 3 ways (one voted for a 75 bp hike, 6 for 50, and 2 for no change); then, in February, the vote was split 2 ways (7 voted for 50, and 2 voted for no change). Now, the majority will likely be more willing to slow things down a bit, even as the recent economic data have beaten expectations and shown improvement in activity. Plus, there seems to be more support behind the view that there is a lag to when rate hikes show up in the economy. The Bank can always add on more rate hikes if needed, and adopt a slow and steady hiking pace. But for now, it is probably best not to upset the apple cart during these uncertain times.
Foreign Exchange Forecasts
You might also be interested in