Rates Scenario
September 09, 2021 | 15:14
Rates Scenario for September 9, 2021
Economist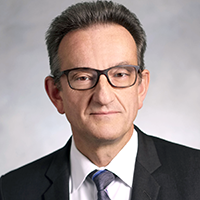 Deputy Chief Economist, Head of U.S. Economics and Managing Director
Economics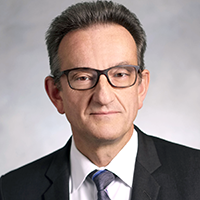 Deputy Chief Economist, Head of U.S. Economics and Managing Director
Economics
| | |
| --- | --- |
| Canada-U.S. Rates Outlook | Michael Gregory, CFA, Deputy Chief Economist |
The summer's surge in COVID-19 infections and supply bottlenecks led us to downgrade our economic projections on both sides of the border. U.S. real GDP growth is now expected at 5.0% annualized in Q3 and 4.0% in Q4 (both clipped by a percentage point), resulting in average growth for the year slipping to 5.8% from 6.0%. The weaker handoff and slight shaving of 2022 H1 growth expectations lowered next year's average to 3.5% from 4.0%. The Canadian economy has also had to contend with the onerous COVID-related restrictions during the spring and the cooling of previously red-hot home sales. GDP contracted 1.1% in Q2 and, according to the monthly flash estimate, began Q3 in the red as well. Full Q3 growth is now expected at 3.5% versus 6.0% before, but we still see a solid 6.0% result in Q4 reflecting the (now stretched out) rebound from the restrictions. Average growth this year was pared by a full percentage point to 5.0% with 2022 remaining at 4.5%. Despite the downgrades, we're sticking with our calls for inaugural rate hikes in October 2022 by the Bank of Canada and February 2023 for the Fed. However, the net risks surrounding these calls have now moved slightly to the delay side from being balanced before.

Federal Reserve: Markets were looking to Chair Powell's speech at Jackson Hole on August 27 for guidance on the tapering of asset purchases. The Fed head said: "My view is that the "substantial further progress" test has been met for inflation. There has also been clear progress toward maximum employment. At the FOMC's recent July meeting, I was of the view, as were most participants, that if the economy evolved broadly as anticipated, it could be appropriate to start reducing the pace of asset purchases this year." Given the surprising mixed employment report for August, we doubt Powell and the majority of FOMC voters will conclude that the "substantial further progress" test has been met for employment this month. As such, compared to the last Rates Scenario, we've postponed the announcement of a tapering start until November, with monthly purchases reduced by $10 bln to $70 bln for Treasuries, and $5 bln to $35 bln for MBS, as of December. The lack of a September 22 announcement could elicit some dissent among voters.

In the speech, Powell also said: "Despite today's challenges, the economy is on a path to… high levels of employment and participation, broadly shared wage gains, and inflation running close to our price stability goal." We still judge that, by the end of next year, the progress along this path will be heralding an early-2023 rate hike.

Bank of Canada: Given the backdrop of a federal election and the occasion of a non-MPR meeting, we weren't expecting any policy changes in the September 8 announcement. Reiterated was the commitment to hold the policy rate at the effective lower bound "until in the second half of 2022", which is when the output gap was projected to close based on the Bank's July forecast (which will be updated next month). However, there were some subtle offsetting signals on what's newly bothering the Bank (with potential forecast or policy implications). The statement mentioned "supply chain disruptions" or "supply bottlenecks" four times, more than in July. It also said the "factors pushing up inflation are expected to be transitory, but their persistence and magnitude are uncertain and will be monitored closely." Back in July, the Bank sounded a bit more certain on the subject in not including the "expected to be" component. Assuming the scale doesn't tip more noticeably to the first bother in the interim, we still look for another tapering action in October (to $1 billion per week from $2 billion) and for the QE program to formally end in January 2022.

Then the Bank will switch into the reinvestment phase, to keep its total holdings of Government of Canada bonds stable. In a speech the next day, Governor Macklem said that this will require purchases "ranging around $1 billion a week on average" in the combined primary and secondary markets. Macklem continued that "it is reasonable to expect that when we reach the reinvestment phase, we will remain there for a period of time, at least until we raise the policy interest rate."

Bond yields: After testing sub-1.20% levels to start August, which were almost six-month lows, 10-year Treasury yields have since trended modestly higher, albeit in a choppy pattern. They currently trade in the 1.30%-to-1.35% range. Amid some disappointing, but still sturdy, U.S. economic performance, domestic inflation and Fed tapering concerns appear to be trumping the capital-inflow-prodding global economic risks posed by the Delta variant. We reckon this collection of forces should continue prodding yields modestly higher, in the same choppy pattern, averaging just under 1.5% by December and around 2.0% by the end of next year.

As 10-year Treasury yields trended higher since early August, the range for Canada-U.S. spreads moved more negative by about 5 bps; it has been -8 bps to -15 bps recently versus -4 bps to -9 bps before. The slight outperformance partly reflects the relatively more disappointing tone to Canadian economic data and a market that has long gotten used to BoC tapering. We look for spreads to continue tracking the double-digit side of the recent range, with further meaningful outperformance checked by the Bank's likely earlier liftoff.

U.S. dollar: As the summer's Delta surge unfolded globally, the greenback appreciated 3.6% from its lowest level in more than three years (June 7) to its highest level in 9½ months (August 20). This emphasized how the U.S. dollar continues to be guided by market-perceived global economic risks (and associated capital flows). The currency has since started to drift down (by about 1.2%) alongside global COVID case rates. Presuming the market gets over its Delta blues, we look for the greenback to continue drifting down, averaging around 1% lower by 2021-end and a further 1% by 2022-end—once again testing the multi-year low.

Canadian dollar: Reverse imaging the greenback's net movement from early June until mid August, the loonie depreciated 7.1%, from above 83 US cents (below C$1.205) or its strongest perch in more than six years (June 1) to below 77.8 US cents (above C$1.285) or its weakest point since late December (August 20). The relatively steeper descent reflected the contemporaneous slide in commodity prices from their near seven-year highs. Since then, despite the turn up in commodities, the loonie has merely kept pace with the big dollar (appreciating around 1.4%), as the subsequent relatively weaker tone to Canadian economic data and federal election uncertainty probably restrained a stronger rebound. Presumably, both these factors are poised to fade soon, allowing the loonie to lever the greenback's continued expected modest drop. The already two straight quarters of current account surplus continuing (not seen since 2008), along with the BoC's next tapering move likely coming in October and policy rate lift-off a few months before the Fed, should lend an appreciation hand amid a flat-to-firming environment for commodity prices. We see the Canadian dollar appreciating by almost 3% to about 81 US cents (C$1.235) by the end of this year, then to 83.3 US cents (C$1.200) by the end of next year.
| | |
| --- | --- |
| Overseas | Jennifer Lee, Senior Economist |
Autumn begins later this month.... when the weather turns a little cooler and the leaves begin to turn colour. Meantime, the Delta variant is spreading, which puts much more uncertainty over the outlook and keeps central banks on edge.

Not all central banks are sitting on their hands. The RBA is also concerned about the spread of the variant, and expects third quarter activity to "decline materially", putting pressure on the jobless rate (currently at its lowest since late 2008). But it describes this as a "setback" that will be "only temporary". Hence, its decision to move ahead and begin tapering its weekly asset purchases from A$5 bln to A$4 bln, a rate that will last until at least mid-February 2022. Rate hikes, however, are not on the radar. The 0.10% cash rate will only be raised once inflation lands firmly in the 2%-to-3% target range, which Governor Lowe et al do not expect before 2024. Then there is the RBNZ, which had intended to raised rates in August, only to be derailed by the government's unexpected announcement for a snap nationwide lockdown. Worried about how to handle the communications around explaining why rates would rise on the same day as the country hunkered down, Governor Orr decided to put such plans on ice, but only temporarily. He and the Assistant Governor Hawkesby said on different occasions since then that every meeting is "live", including October. Given that a 50 bp hike was also discussed at the last meeting, one should expect a rate hike at the October 9th meeting.

The ECB will continue buying bonds under the Pandemic Emergency Purchase Programme (PEPP), but finally decided (unanimously) that it was time for the pace to be "moderately lower" compared to the prior two quarters, instead of "significantly higher". Despite the slower rate, this is not considered a taper.... the PEPP's full envelope of €1.85 trln hasn't changed, and it is still expected to run until at least the end of March 2022, with a monthly target of about €60 bln-to-€70 bln of purchases. There is also the Asset Purchase Plan (or APP), which allows for €20 bln per month of bond buys for as long as necessary. So financial market conditions, with full monetary and fiscal policy support, will remain favourable. The December 16 meeting will be key: the Governing Council will then hold a comprehensive discussion on PEPP and plan for what happens next.

The BoE is also starting the final stretch of 2021 on a more hawkish footing. At the last meeting in August, the statement said that "some tightening of monetary policy over the forecast period is likely", which was new. And now, the new makeup of the Monetary Policy Committee will bring fresh views on policy. Gone is Chief Economist and well-known hawk, Andy Haldane. In his place is Huw Pill, who cut his teeth at the ECB, Goldman Sachs, and most recently, at Harvard. His views on current policy are not known, but he did pen his thoughts on the limits to QE in a 2010 paper. Offsetting his, perhaps hawkish, leanings is Catherine Mann, who replaces well-known dove Gertjan Vlieghe. Her experiences were honed most recently at Citigroup and, prior to that, the OECD. Her belief that inflation today is different from the 70s, and that wages and prices are less tightly tied together, puts her in the dovish camp. Meantime, Mark Saunders, the sole dissenter at the last meeting (in favour of less QE), recently expressed the possibility that rates may rise "in the next year or so", depending on the economic outlook. So, the debate within the MPC will take a new turn, starting at its September 23 meeting. Rate hikes as soon as early 2023 are possible.

Finally, in Japan, where the state of emergency was extended by a couple of weeks until the end of September, the BoJ remains in stimulus mode. At the last meeting in July, the central bank kept its QQE program with Yield Curve Control, but also introduced support for lending in areas that were related to climate change. And, to drive home the point of being highly accommodative, Deputy Governor Wakatabe, a big dove, warned against premature tightening, that it was "crucial to avoid tightening ... prematurely". Not to worry; that will not happen anytime soon.
Foreign Exchange Forecasts
You might also be interested in