EconoFACTS
June 10, 2021 | 09:53
U.S. Consumer Prices (May) — Pop Goes the Prices
Economist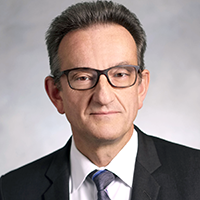 Deputy Chief Economist, Head of U.S. Economics and Managing Director
Economics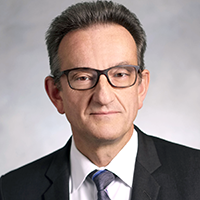 Deputy Chief Economist, Head of U.S. Economics and Managing Director
Economics
The CPI increased 0.6% in May, lifting the headline inflation rate to 5.0% y/y from 4.2% in April and the highest rate since August 2008 (5.4%). The shorter-term trends were escalating as well, with the 3-month change at 8.4% annualized, up from 7.2% the month before, and the six-month change at 5.9% vs. 5.0%.
Excluding food and energy, the CPI increased 0.7% m/m, which is the second largest monthly gain in four decades (April's 0.9% print was the biggest). This raised the core inflation rate to 3.8% y/y from 3.0%, which is the fastest clip since April 1992 (3.9%). The shorter-term trends were escalating here too, with the 3-month change at 8.3% annualized vs. 5.6%, and six-month change at 4.4% vs. 3.3% the month before.
Base effects (the March-May 2020 drop in prices) and rapid returns to pre-pandemic pricing (e.g., for airline fares) account most of the acceleration in the annual changes and the shorter-term trends, but not all of it. Strengthening demand amid supply shortages and other capacity constraints are also adding to the mix.
In May alone, new vehicle prices were up 1.6%, the most since October 2009, as chip shortages are impairing production and pushing some demand to the used and rental segments. Used vehicle prices were up 7.3%, the second most ever after April's 10.0% pop. Car and truck rental prices were up 12.1%, the third highest in history. In the month, there were also record price hikes for floor coverings, outdoor equipment and supplies, along with moving and storage, mirroring the housing boom. Labour shortages likely added to the record monthly rise in the cost of domestic services. Meanwhile, non-lodging shelter costs were up moderate amounts, 0.2% for rents and 0.3% for owners' equivalent rent, despite escalating home prices.
This month marks the end of very unfavourable year-ago comparisons. In 2020, as the U.S. economy began reopening after the pandemic's first wave (June-August), we saw 0.4% and 0.5% monthly prints for the total CPI. Whether May 2021 marks the high-water mark for headline inflation will depend on whether the next few months slip under this pace. Core inflation is a bit more problematic, however, with only May 2020 at 0.5% and the other months at 0.2% and 0.3%.
Table 1 - United States — CPI
(month/month % change : s.a.)
Source: BMO Economics, Haver Analytics
You might also be interested in