Rates Scenario
November 10, 2021 | 16:54
Rates Scenario for November 10, 2021
Economist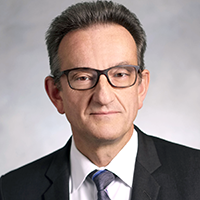 Deputy Chief Economist, Head of U.S. Economics and Managing Director
Economics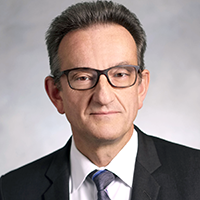 Deputy Chief Economist, Head of U.S. Economics and Managing Director
Economics
| | |
| --- | --- |
| Canada-U.S. Rates Outlook | Michael Gregory, CFA, Deputy Chief Economist |
Compared to our last Rates Scenario (October 7), we pulled forward our liftoff forecast for the Federal Reserve and the Bank of Canada by three-to-four months. We see Fed rate hikes commencing in September 2022 (it was the first FOMC confab of 2023 before) and continuing at a 25-bp-per-quarter pace. The BoC starts in July 2022 (it was October before), also keeping to a 25-bp-per-quarter clip. However, despite pulling our forecasts forward, we judge the net risks still lie on the side of earlier liftoffs and quicker rate hike cadences.

The forecast shifts and stubborn risks reflect the view that the many factors applying upward pressure on prices will probably persist deeper into next year. This persistence should augment the coming autumn-winter peaks in inflation and counter some of the subsequent move down as this year's reopening-spurred surge in prices washes out. The net result will likely be run rates for both headline and core inflation that test central bank tolerance. Meanwhile, the net risks around the inflation outlook remain as skewed to the upside as they did before, if not more so.

One of the biggest risks is posed by the massive cache of excess savings and liquidity accumulated by consumers and businesses, should it pump additional spending. We have argued that supply bottlenecks and shortages (and their inflationary impacts) are not only the result of production and distribution disruptions but also the consequence of continued strong demand. Pumped up spending would worsen bottlenecks and shortages, along with their inflationary impacts (other things equal). Meanwhile, the cache of excess savings and liquidity also affords the ability to keep paying higher prices for longer than would otherwise be the case, countering the erosion of purchasing power and exacerbating the inflation process. Both central banks will probably be monitoring this inflation risk closely.

Federal Reserve: On November 3, acknowledging that the test of "substantial further progress" toward the maximum employment and price stability goals had been met, the FOMC announced the start of tapering. Beginning mid-November, the current monthly purchase pace of $80 billion Treasuries and $40 billion MBS will be pared by $10 billion and $5 billion, respectively. And, a similar taper will occur mid-December. The Statement said that "similar reductions in the pace of net asset purchases will likely be appropriate each month." At this indicated clip, the Fed will stop adding accommodation by mid-June.

In the presser, Chair Powell said: "we are prepared to speed up or slow down" tapering and would be "very transparent" about potential adjustments. We judge the net risk is for 'taper quicker', just in case the Fed must 'tighten sooner'. From a risk management perspective, Powell said the mid-June end of asset purchases puts policy in a position to address the "risk of significantly higher inflation" and the "threat of more persistent, longer-term inflation". If it becomes apparent that inflation is not ebbing as much as anticipated, the Fed could conclude that these risks and threats have escalated to the point of necessitating rate hikes, possibly as early as mid-year. With QE scheduled to end around that time and ideally concluded before tightening, an expedited tapering process would probably be deemed appropriate.

We suspect there is little doubt among policymakers that the inflation prerequisite for tightening has been met (it's "risen to 2 percent and is on track to moderately exceed 2 percent for some time"). The recent surge in key wage inflation metrics to at least three-decade highs, along with a 4.6% unemployment rate and recovering 81% of payroll jobs are strong signs that the remaining tightening prerequisite of maximum employment could also be met before long. Even Powell conceded that it could be by the second half of next year.

Bank of Canada: On October 27, the BoC ended QE and tweaked its forward guidance to set the stage for liftoff as early as April 2022. It was anticipated that some adjustment would be made to the $2 billion weekly purchase pace, which had already been pared by $1 billion in April and July (and another $1 billion a year ago from the original $5 billion weekly pace owing to technical reasons). The Bank had alerted that after QE ended, policy would shift into balance sheet stabilization mode (requiring asset purchases at the monthly clip of $4 billion-to-$5 billion) at least until rate hikes started. October's abrupt end to QE, the tweaking of forward guidance and comments by Governor Macklem, were overtly hawkish moves by the Bank.

The forward guidance said: "We remain committed to holding the policy interest rate at the effective lower bound until economic slack is absorbed so that the 2 percent inflation target is sustainably achieved. In the Bank's projection, this happens sometime in the middle quarters of 2022." This was earlier than the "sometime in the second half of 2022" mentioned previously and occurred amid the Bank's shaved GDP projection (potential growth was also lowered) and boosted inflation forecast. The latter has put the Bank on watch "to ensure that the temporary forces pushing up prices do not become embedded in ongoing inflation." In a subsequent interview, Macklem said high inflation readings and the reasons for them ("more severe and more persistent" supply bottlenecks) are "transitory but not short-lived". And, it's this longer-lived inflation risk that has largely elicited a more hawkish Bank of Canada.

Bond yields: Against the background of a sturdy U.S. economic expansion, with: (1) inflation expectations and risks on the rise; (2) tapering starting (with the net risk it could be expedited); (3) liftoff expected for next September (with the net risk it could be pulled forward); and, (4) recently (and soon-to-be) passed fiscal packages pointing to some deterioration in the budget deficit's profile, we expect the upward pressure on Treasury note and bond yields to continue. For 10-year tenors, it will probably be a bumpy road to a 2.00% average by the end of next year. To wit, after hitting highs approaching 1.70% after mid-October, yields have since backed down to around 1.5%.

Meanwhile, Canada-U.S. 10-year yield spreads have moved into positive territory (above 10 bps). Apart from the temporary knee-jerk reaction at the onset of the pandemic, this hasn't occurred on a sustained basis since late 2012. Canadas underperformance has reflected the Bank of Canada's relatively more hawkish stance: tapering and ending QE well ahead of the Fed, market pricing in more policy rate hikes than for the Fed. Additionally, there's been a bit more government funding pressure at the long end. As the Fed eventually closes the hawkishness gap, we look for spreads to move back into negative territory, returning to -10 bps by the end of next year.

U.S. dollar: The trade-weighted index has followed a choppy pattern stronger since early June's pandemic low, alongside the global surge in the Delta variant. It peaked around mid-October (up nearly 4%) but has since softened (a bit above 1%), reflecting ebbing market-perceived global economic (pandemic) risks. While this should continue weighing on the greenback, we reckon the Fed's tapering and eventually tightening will likely provide an increasing counterweight. After drifting mildly lower for the remainder of this year (December's average is about 0.2% below the current quote), we look for the U.S. dollar to appreciate around 1% next year.

Canadian dollar: In the wake of the highest energy prices in more than seven years and rebounding non-energy commodity prices since August, along with the Bank of Canada's hawkish turns, the Canadian dollar has been appreciating. From the pre-election (September 20) weak point just under US$0.780 (C$1.283), the loonie has flown above C$0.80 (C$1.249). Despite an up-drifting greenback as next year unfolds, the BoC tightening before the Fed should keep the appreciating trend intact. We see the loonie averaging around US$0.833 (C$1.200) by the end of next year, stopping off at US$0.81 (C$1.235) this December.
| | |
| --- | --- |
| Overseas | Jennifer Lee, Senior Economist |
'Expect the unexpected' is a way to describe the way events have unfolded recently, particularly from rapidly climbing inflation, and that has impacted the way central banks are reacting. Many of them have picked up the pace on shedding some emergency pandemic-related easing measures as it becomes clear that these price pressures are sticking around for longer than many thought. Look at Banco Central do Brasil, with its latest aggressive 150 bp hike (in a string of six hikes so far this year) in October. Policymakers contemplated an even bigger move, so look for a possible 175 bp jump at the next meeting on December 8. The Reserve Bank of New Zealand did what it said it would do: raise rates in October; and with inflation at a decade-high, another hike is likely on November 24. Ditto for the Norges Bank. The Committee unanimously agreed to raise its policy rate in September and warned that it "will most likely be raised further in December". The Reserve Bank of Australia not only tapered its bond purchases, it also dropped its commitment to hold the April 2024 bond yield at 10 bps.

But the biggest unexpected development came from the Bank of England. It was only in June that all members of the MPC voted to keep things where they were, and let the outgoing hawk fend for himself with his call for an early end to QE. It was only after his departure that the other hawks on the committee started to make themselves heard. Even Governor Bailey, with his warning that the Bank "will have to act and must do so if we see a risk, particularly to medium-term inflation and medium-term inflation expectations". Chief Economist Huw Pill chimed in, calling the November meeting "live" and said he expects to see 5% inflation early next year. And all of this comes as labour and supply shortages push inflation expectations to 13-year highs. Perhaps that is why the decision to keep Bank Rate at 0.10% was a "close call". We don't expect the BoE to raise 15 bps in December (it is very rare for the Bank to make changes at year-end); but, a February 2022 hike would be reasonable.

Then there is the ECB, where the hawks have been uncharacteristically quiet of late. And that may be even more so come December, when the loudest one, the Bundesbank's Jens Weidmann, steps down from his post (5 years early). The messaging has been rather consistent: the factors pushing inflation up are generally seen as temporary, and CPI is likely to fall back below 2% in 2022. President Lagarde recently reminded markets of the three conditions that must be satisfied in order for rates to rise and that "these conditions are very unlikely to be satisfied next year." One very loud hawk, Austria's Holzmann, even conceded that monetary policy "can't do anything" as a result of the supply shock. And another hawk, the Netherlands' Knot, warned of upside risks to the baseline inflation forecast, but he did comply with the "largely transitory" view.

Next month will be very important, as the BoE and the ECB announce their decisions on December 16. We will see how the BoE's tone changes as it lays the groundwork for a hike in early 2022. The ECB will decide what to do with QE as the PEPP winds down in March. A strong signal would be to allow the PEPP to ride off into the sunset without boosting its monthly bond purchases elsewhere (such as the Asset Purchase Programme).

Finally, the Bank of Japan is firmly maintaining its highly accommodative stance, with Governor Kuroda defending the position with the view that companies will only pass along higher costs at a "moderate" pace. "Under current conditions, there are more merits than demerits in maintaining ultra-loose monetary policy."
Foreign Exchange Forecasts
You might also be interested in