Rates Scenario
November 09, 2022 | 16:54
Rates Scenario for November 9, 2022
Economist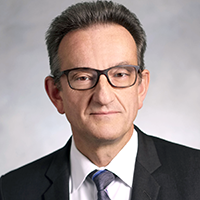 Deputy Chief Economist, Head of U.S. Economics and Managing Director
Economics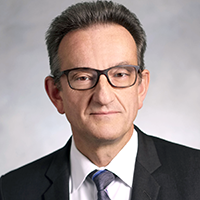 Deputy Chief Economist, Head of U.S. Economics and Managing Director
Economics
| | |
| --- | --- |
| Canada-U.S. Rates Outlook | Michael Gregory, CFA, Deputy Chief Economist |
Compared to our last Rates Scenario (October 6), we've lifted our forecast for terminal policy rates by 25 bps to the 4.75%-to-5.00% range for the Federal Reserve and by 50 bps to 4.50% for the Bank of Canada. The reason for the rise (again) is stubbornly high core inflation and wage growth, with the latter occurring amid still-sturdy labour market conditions. This means the central banks have even more work to do to restore price stability.
For example, south of the border, the annual change in the core CPI rose 0.3 ppts to 6.6% in September, with the 3-month and 6-month trends along with the median and mean CPIs all running in a 6%-to-7% range. Less influenced by rising rents, the annual change in the core PCE price index rose 0.2 ppts to 5.1%, with the shorter-term trends along with median and mean PCEs all running in a 4%-to-5% range. Both inflation sets are increasingly being driven by strong wage gains.

On the wage front, the annual change in average hourly earnings slowed to 4.7% in October, with the figure for production and nonsupervisory employees slowing to 5.5%. The Atlanta Fed Wage Growth Tracker topped 6% in September, the Employment Cost Index dipped a tenth to 5.1% in Q3, and productivity-adjusted unit labour costs were up 6.1%. The major wage growth metrics remain in, or close to, an elevated 5%-to-6% range, straddling the regions where the CPI and PCE measures reside. Meanwhile, payroll employment expanded by a sturdy 261k in October with labour demand (payrolls + openings) hitting a cycle high in September.

In Canada, the annual changes among the Bank of Canada's three core CPI measures averaged 5.3% in September, unchanged from the previous month and registering a sixth straight reading in the 5% range. Average hourly wages were up 5.6% in October, for a fifth '5 handle' in a row with job growth a very strong 108k in the month.

On both sides of the border, overlapping inflation and wage growth point to a sprouting wage-price spiral, one that's going to require more aggressive central bank tightening to eradicate. Since starting in March, the Fed has already raised rates a cumulative 375 bps with the BoC tightening a total of 350 bps, both records over such a short interval. And, both central banks aren't done yet. The Fed's latest policy statement repeated that "ongoing increases in the target range will be appropriate" while the BoC's latest said that "the policy interest rate will need to rise further". Our base case calls for a further 100 bps of Fed rate hikes by March and 75 bps by the BoC by January. But, the longer core inflation and wage growth stay stubbornly high, the greater the risk of heftier hikes to even higher terminal rates.

As rate hikes continue, we look for real GDP growth to grind to a halt next year in both countries (0% average growth for each), with net contractions in the first half of the year amounting to around ½% (not annualized). These would be considered short and shallow recessions. Nevertheless, we still expect the Fed and BoC to remain on hold for the rest of next year, assessing the impacts of their rate hike campaigns on inflation. We judge there'll be enough progress made to forestall further rate hikes but not enough to encourage rate cuts until early 2024. In both economies, we see the key inflation metrics still running above 3.00% by the end of next year (but on a clear track to 2%). In other words, the expected mild recessions are just offsetting more persistent inflation pressures on the ground now. The net risk is that the economies succumb further to these rate hikes, or even more tightening ensures they do, thus triggering a deeper recession and rate cuts next year.

Federal Reserve: On November 2, the FOMC hoisted policy rates by 75 bps for the fourth consecutive confab and, as anticipated, signalled that future rate rises will probably be smaller. The Statement said: "In determining the pace of future increases in the target range, the Committee will take into account the cumulative tightening of monetary policy, the lags with which monetary policy affects economic activity and inflation, and economic and financial developments." In the press conference, Chair Powell reiterated that at some point "it will become appropriate to slow the pace of increases, as we approach the level of interest rates that will be sufficiently restrictive". And, by newly emphasizing the "significant uncertainty around that level", he implied that we're now likely at that point. We see a 50 bp hike on December 14 followed by 25 bp moves in each of the first two meetings of 2023 (Feb. 1, Mar. 22).

Powell also reiterated that "we still have some ways to go" when it comes to rate hikes, not taking the occasion of a fourth consecutive 75 bp action and 375 bps in cumulative tightening to tone it down. That was a little surprising. What was much more surprising was Powell's assertion that "incoming data since our last meeting suggest that the ultimate level of interest rates will be higher than previously expected".

Bank of Canada: On October 26, the BoC raised policy rates by 50 bps to 3.75%, when a 75 bp move was widely expected. This was still a larger-than-normal hike but not as big as it could have been as the Bank considered the disinflationary influence of a dimming economic outlook. In the presser, Governor Macklem said it was "appropriate" to pare the pace of rate rises and that the next one could be 50 bps or 25 bps. The policy statement said: "Future rate increases will be influenced by our assessments of how tighter monetary policy is working to slow demand, how supply challenges are resolving, and how inflation and inflation expectations are responding." Use of the word "increases" suggests the Bank has more than one move left up its sleeve, with timings and magnitudes to be determined by how inflation prospects unfold. In our forecast, we have another 50 bp move on December 7 with a final 25 bp action on January 25. Interestingly, although the Canadian dollar wasn't mentioned much, the inflationary consequences of a depreciating loonie (against the greenback) is still probably on the Bank's mind and keeps rate hikes (at this stage) from straying too far from the Fed's pace.

Bond yields: Ten-year Treasury yields (constant maturity) have been trading in the 3.95%-to-4.25% range since mid-October and look to average above 4% this month for the first time in almost 14½ years. Despite massive intra-month volatility, the average has been climbing steadily this year (in 9 of 10 months) and by more than 100 bps in September and October alone. The volatility has been fuelled by two broad narratives that have been taking turns influencing the market. The bullish one is that aggressive Fed tightening will eventually lead to a recession, potentially a deep one, that will cause quicker disinflation along with earlier and more aggressive policy easing. The bearish one is that higher policy rates will last longer with their influence rippling along the yield curve, as stubborn core inflation and wage growth on the ground offset any additional GDP-driven disinflation. And, this keeps bond-embedded inflation expectations elevated. While the latter scenario has been the dominant driver this year, we judge the former one will gain more influence through the turn of the year (with yields averaging 4%-plus in the interim). By the end of the year, in the wake of at least a mild recession, we see 10-year yields under 3.75%.

Since mid-October, 10-year Canada-U.S. yield spreads have bounced in a wide range, from -50 bps to -85 bps, and are currently hovering around the middle. We see spreads moving to the -50 side of that range over the next few months.

U.S. dollar: The trade-weighted greenback averaged its highest level on record in October (series started in 1973), surpassing the previous peak at the onset of the pandemic in April 2020. The real exchange rate also hit its highest level since September 1985, which was when the Plaza Accord was signed among the G5 countries to deliberately depreciate the USD. The greenback is extremely strong. Net capital inflows are being driven by the Fed's relatively aggressive policy approach, along with escalating global economic and geopolitical risks. However, daily since the end of September, the dollar has been trending more sideways than up, hinting at an eventual peak (which we expect, on average, in December). The above-mentioned risks aside, we reckon as soon as Fed rate hikes are reduced and then stopped, the greenback will lose some of its lustre. We look for the big dollar to depreciate by about 3½% by the end of next year.

Canadian dollar: Amid the U.S. dollar's strengthening trend, the loonie has been weakening, averaging C$1.370 (US$0.730) in October. In the past 18 years, the currency has only been this weak (or weaker) on two occasions, March-May 2020 at the onset of the pandemic and December 2015-February 2016 owing to the collapse in oil prices. With the Bank of Canada likely no longer keeping pace with Fed rate hikes (75 bps vs 100 bps) and stopping sooner (January vs March), we look for the loonie to weaken further despite stable prospects for oil prices. Favourable oil prices simply don't fuel the investment flows (and capital inflows) they once did. After averaging around C$1.38 (US$0.725) in December, we look for the loonie to appreciate more than 4% against the greenback (to C$1.325 or US$0.755) by the end of next year on broad weakness in the big dollar.
| | |
| --- | --- |
| Overseas | Jennifer Lee, Senior Economist |
After months of aggressive rate hikes by most central banks, the winds are shifting and the pace is easing a little.

There are the obvious changes. Take the RBA. For the second month in a row, it raised the cash rate by only 25 bps in November to 2.85%. That move followed four consecutive 50 bp hikes, which followed the initial 25 bp volley in May (275 bps in total). Reason? "The Board recognises that monetary policy operates with a lag and that the full effect of the increase in interest rates is yet to be felt…" Then there is the Norges Bank. It started early, with a 25 bp hike in September 2021. More recently, after a string of three 50 bp hikes, the central bank lifted its policy rate by only 25 bps in November to 2.5% (250 bps in total). Reason? "The policy rate has been raised markedly over a short period, and monetary policy is beginning to have a tightening effect on the economy. This may suggest a more gradual approach to policy rate setting."

The BoE is still a source of uncertainty, given that it awaits the Treasury's November 17 Autumn Fiscal update. But it, too, will likely take a step back following its massive (for the Bank) 75 bp hike to 3.00% in November, the biggest increase since 1989. That in itself is a big step from where it started, which was a 15 bp lift in December 2021 (290 bps in total). But, regardless of what Chancellor Hunt announces, the BoE is expecting Britain will suffer through a "prolonged recession" which should help bring inflation down from the estimated peak of "almost 11%" in Q4. Hence, Governor Bailey warned that market was pricing in too high of a terminal rate.

The ECB, though, is one bank where there is more uncertainty. It has raised its key rates in three moves so far this year; most recently, by 75 bps (200 bps in total). This took the deposit rate to 1.5%, the refi rate to 2.0%, and the marginal lending facility to 2.25%. With inflation sitting at a record high 10.7%, and the core CPI at 5.0%, the Governing Council is drifting towards another hike in December. The talk has been tough, but even the most ardent of hawks is not committing to another 75 bp hike, given that there is still well over a month to go. For now, it is a choice between 50 or 75 but with the Bundesbank's Nagel warning of a "severe" contraction to German output, there may be some resistance to be overly aggressive.

While these banks are potentially taking a step back, the BoJ is still firmly committed to its QQE (or Quantitative and Qualitative Monetary Easing) program with YCC (yield curve control). However, there have been rumblings of late of moving away from the sidelines. Governor Kuroda admitted that if there are "prospects that inflation will head for 2% accompanied by wage hikes, a tweak to monetary policy will of course become necessary". That was a first. And, in the latest Summary of Opinions, there was concern about how "future exit strategies will affect the market". The fact that exit strategies are coming into the conversation bears watching.
Foreign Exchange Forecasts
You might also be interested in