Rates Scenario
December 08, 2021 | 16:31
Rates Scenario for December 8, 2021
Economist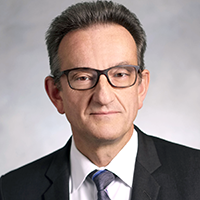 Deputy Chief Economist, Head of U.S. Economics and Managing Director
Economics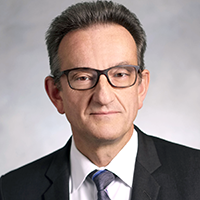 Deputy Chief Economist, Head of U.S. Economics and Managing Director
Economics
| | |
| --- | --- |
| Canada-U.S. Rates Outlook | Michael Gregory, CFA, Deputy Chief Economist |
Compared to our last Rates Scenario (Nov. 10), we pulled forward our liftoff forecast for the Federal Reserve and the Bank of Canada by three months. We see Fed rate hikes beginning in June and continuing at a 25-bp-per-quarter pace. The BoC starts earlier in April, also keeping to a 25-bp-per-quarter clip, apart from an initial meeting-to-meeting move. The latter is consistent with the pattern of the past two tightening shifts in 2010 and 2017. Despite the changes, we still judge the net risks lie on the side of earlier liftoffs and quicker rate hike cadences, despite dual Delta-Omicron concerns.

These forecast changes and stubborn risks reflect our assessment of amplified inflation pressures on both sides of the border. These are owing to: (1) recent higher-than-anticipated inflation readings; (2) labour shortages and other supply bottlenecks lasting longer; (3) rapid home price appreciation persisting; (4) government spending still driving in a giddy-up gear; and, (5) the spending potential posed by the massive amounts of accumulated excess saving. These pressures should augment the coming autumn-winter peaks in inflation and counter some of the subsequent move down as this year's reopening-spurred surge in prices washes out. The net result will likely be run rates for inflation that test central bank tolerance. From a risk management perspective, the policy prescription would be to raise rates moderately now instead of hiking them hugely later.

Assuming nothing arises that arrests the climb, we see policy rates plateauing near the bottom of central-bank-indicated neutral levels: the 2.00%-to-3.00% range of projections among FOMC participants and the 1.75%-to-2.75% range for the Bank of Canada's estimates. Whether this is where policy rates peak will depend on how effective the climb to the plateau is in adequately dampening demand and impeding the inflation process. At this juncture, although unlikely to be as short-lived as central banks had hoped for, we still judge current inflation pressures will prove to be not permanent or, dare we say, transitory. The only difference from months ago is that the transitory outcome is now less likely without the assistance of moderate policy tightening.

Federal Reserve: At the December 14-15 meeting, we look for the FOMC to double the tapering pace, to $30 billion per month ($20 billion Treasuries and the rest MBS) from the current $15 billion and ending asset purchases by mid-March instead of mid-June. It was only early last month that the start of tapering was announced. Back then, Chair Powell said the pace put policy in a position (by mid-June) to address the "risk of significantly higher inflation" and the "threat of more persistent, longer-term inflation". However, a month later, there's been a risk management rethink. Last week in congressional testimony, Powell said: "At this point, the economy is very strong, and inflationary pressures are high… It is therefore appropriate in my view to consider wrapping up the taper of our asset purchases… perhaps a few months sooner." With the end of asset purchases deemed to be one precondition before rate hikes can begin, Powell is now thinking that the Fed should be positioned to raise policy rates by the spring instead of the summer.

The 'dot plot' should also emphasize Fed expectations for earlier tightening than in September's Summary of Economic Projections. Previously, projections for next year were evenly split between no rate hikes and at least one quarter-point action (there were only three participants projecting two hikes). We reckon two full rate hikes will now be the median projection, with an additional 75 bps of tightening in 2023 and 2024 as before. Finally, in the presser, look for Powell to elaborate on his assertion that "the risk of higher inflation has increased" and why he opted to "retire" the word "transitory" to describe current inflation pressures.

Bank of Canada: After taking a hawkish turn on October 27 in ending QE and tweaking the forward guidance to set the stage for liftoff as early as April, the Bank's December 8 announcement could be characterized as a policy placeholder. The "extraordinary" forward guidance was repeated… "We remain committed to holding the policy interest rate at the effective lower bound until economic slack is absorbed so that the 2 percent inflation target is sustainably achieved. In the Bank's October projection, this happens sometime in the middle quarters of 2022."

The statement was balanced in its assessments. On the economic front, concerns over Omicron and the B.C. floods were tempered by the economy's "considerable momentum" in Q4, with strengthening labour and housing markets called out. On the inflation front, the Bank no longer referred to the "forces pushing up prices" as "temporary" and said that supply constraints "will take some time to work their way through". However, the mention of lower gasoline prices and recent stability in the core inflation measures suggested no added angst on this front. Finally, the statement's last sentence was tweaked. The "continue to" part of October's statement-ending "we will continue to provide the appropriate degree of monetary policy stimulus to support the recovery and achieve the inflation target" was dropped. This was a tiny but still very visible change, perhaps indicative of policy changes occurring early next year (but not in January).

Bond yields: Recently, shorter-term Treasury yields have been moving higher in a relatively steady pattern, in anticipation of the start of a Fed tightening campaign next year. Compared to their summer lows (early August), these yields are currently up about 55-to-65 bps. However, longer-term yields have followed a choppier pattern, but still to higher levels. Ten-year yields, for example, are up about 30 bps from their summer lows. Causing some of the choppy pattern are the capital inflows prompted by pandemic-related global economic growth concerns. These inflows occasionally counter the otherwise upward pressure on longer-term yields imparted by: (1) actual inflation along with expectations and risks being on the rise; (2) the tapering pace about to be doubled; (3) liftoff now expected three months earlier with the net risk it could be pulled further forward and/or herald a quicker rate hike cadence; and, (4) recently (and potentially soon-to-be) passed fiscal packages pointing to some deterioration in the budget deficit's profile. We still expect that this collection of pressures will keep pushing longer-term yields higher, with 10s at 2% by next December. But the road is probably going to continue being a bumpy one.

Meanwhile, Canada-U.S. bond yield spreads have mostly been trending more positive along the curve, reflecting the Bank of Canada's relatively more hawkish stance: tapering and ending QE well ahead of the Fed, and the market pricing in more policy rate hikes next year than for the Fed. While shorter-term spreads simply moved more positive, 10-year spreads shifted from negative to positive (to above 10 bps), as government funding pressures also weighed. Apart from the temporary knee-jerk reaction at the onset of the pandemic, such positive spreads haven't occurred on a sustained basis since late 2012. As the Fed eventually closes the hawkishness gap with the BoC, we look for spreads to narrow as next year unfolds.

U.S. dollar: The trade-weighted index hit near 14-month highs at the end of November as concerns over Omicron flared as parts of Europe and Asia were dealing with a surging Delta variant. While ebbing market-perceived global economic (pandemic) risks should eventually weigh on the greenback, we reckon the Fed's quicker taper and eventual tightening will likely provide an increasing counterweight. On balance, we look for the U.S. dollar to appreciate around 1% next year.

Canadian dollar: Despite the Bank of Canada's hawkish turn and much improved trade and current account fundamentals, the loonie has been weakening of late as pandemic concerns weighed on oil prices and boosted broader global economic risks. Although some expected stabilization on these fronts should help the loonie along with the BoC likely hiking rates before the Fed, the Fed eventually moving in tightening lockstep should constrain the appreciation. We now see the loonie only averaging around US$0.81 (C$1.235) by the end of next year.
| | |
| --- | --- |
| Overseas | Jennifer Lee, Senior Economist |
The only certainty these days is uncertainty, and that is the case for upcoming monetary policy decisions due to Omicron. The biggest change in expectations is perhaps in the U.K. where, at one point, markets had fully priced in a 15 bps rate hike (or more) by the BoE on December 16. That has been slashed to about 25% after the most vocal hawk dialed back his hawkishness last week. Michael Saunders revealed that one of his key considerations at the next meeting will be the possible economic effects that the new variant would have and that "there could be particular advantages in waiting to see more evidence on its possible effects on public health outcomes and hence on the economy". That is something, coming from the most ardent supporter of pulling back the Bank's accommodative measures. He has voted to cut bond purchases for the last three meetings (Dave Ramsden joined him in the last two) and for a rate hike in November. But lest anyone thinks he has moved to the other side, he warned that if they wait too long to move, then policy would have to be tightened "more abruptly" and it would be "painful". Our view is that the BoE will stay on the sidelines in December, particularly as PM Johnson rolled out more restrictions, but with a risk that delaying a move would force the MPC into a larger hike in February.

Then there is the ECB. Although no changes were expected at the December 16 meeting, President Lagarde stated back in October that its post-PEPP plans would be announced in December. However, that is now questionable as some policymakers are reportedly getting cold feet and would rather delay that decision until the next meeting in February. That would give time to uncover more details about Omicron and its impact on inflation. Alternatively, the Governing Council could make some short-term pronouncements about its plans after the PEPP winds down in March. But President Lagarde set the record straight on what her choice would be. "We need to give some clarity to markets in December; we need in December to determine our policy" although they will "avoid making long-term commitments." She should win the backing of the hawks on that front. But her view on rate hikes has not budged: they are unlikely in 2022 though the ECB "will act on prices" once the conditions for inflation are met.

Other central bank decisions are more clear-cut. The BoJ remains highly accommodative and is not averse to increasing its "powerful" monetary easing, even as it looks for inflation to reach 1% sometime in 2022. The RBA continues to keep the cash rate at 0.10% and plans to buy A$4 bln of government bonds each week until mid-February. It already abandoned targeting the 3-year AGB back in November. But it stands firmly by its view that rates will not be raised until inflation is firmly in the 2%-to-3% range, which will take time and "the Board is prepared to be patient". Interestingly, the RBA's December press statement left out the year that it expected this to happen.
Foreign Exchange Forecasts
You might also be interested in