Rates Scenario
March 04, 2021 | 16:22
Rates Scenario for March 4, 2021
Economist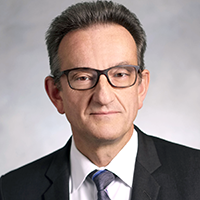 Deputy Chief Economist, Head of U.S. Economics and Managing Director
Economics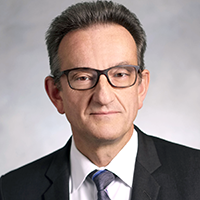 Deputy Chief Economist, Head of U.S. Economics and Managing Director
Economics
Canada-U.S. Rates Outlook
Since our last Rates Scenario (February 4), we have made changes to our forecasts. Policy rate hikes are now starting in 2023, compared to 2024. Longer-term bond yields are higher, and the Canadian dollar is stronger.
Both the Federal Reserve and the Bank of Canada are putting larger weights on labour market outcomes in their reaction functions. For both countries, a full and complete labour market recovery is expected to take much longer than that of real GDP. We reckon real output will surpass pre-pandemic levels by Q2 in the U.S. and by Q3 in Canada, owing to tighter second-wave restrictions and slower vaccine rollout. And, by the spring of 2023, we should have surpassed the pre-pandemic levels of household-surveyed employment and then establishment-surveyed jobs (payrolls), with unemployment rates hitting the February 2020 marks of 3.5% in the U.S. and 5.7% in Canada by about mid-2023. Meanwhile, the various core inflation metrics on both sides of the border should be running in the 2.0%-to-2.5% range.

With the Fed's watch for a "broad and inclusive" labour market recovery and the BoC's eye on a "shared recovery", we previously judged the central banks would throw some policy caution to the wind and delay liftoff until early 2024. This was consistent with FOMC's December 'dot plot', in which only 5 of 17 participants pencilled in a rate hike by the end of 2023. Admittedly, it appeared farther than the "until into 2023" signalled in the Bank of Canada's January policy statement.

However, we now judge the risks to price and financial stability, already beginning to drift up, should compel the central banks to act more quickly, by mid-2023, once adequate labour market outcomes have been attained. But, in recognition of the fact that even further improvement will likely be desired, our base case is for only a gradual (semi-annual) rate hike cadence on the road to 'neutral' policy rates (2.00% in the U.S., 1.75% in Canada).

The risks to the forecast are skewed to the upside on both sides of the border, should labour market improvements occur more quickly or core inflation rates appear on track to persistently exceed 2.5%. But, until labour market outcomes are deemed adequate, we suspect further escalating risks to financial stability will likely elicit macroprudential policy responses and central bank lip service rather than expedited rate hikes. However, the latter could contribute to an earlier and more ardent approach to tapering.

Our base case remains for the Fed to stick to the current monthly pace of asset purchases until the end of this year ($80 billion Treasuries, $40 billion MBS), with a gradual (year-long) tapering process starting early 2022. The Bank of Canada's timetable should begin earlier with the current quantitative easing clip of $4 billion per week (of Canadas) already absorbing a higher proportion (than the Fed) of the government's borrowing requirements. The upcoming federal budget (due within the next month or two) should show these requirements falling meaningfully for the fiscal year ended March 2022, probably compelling the Bank to pare asset purchases sometime this spring. However, QE will still likely end sometime next year. In the meantime, we can't rule out an increase in the weighted average maturity (WAM) of asset purchases during the tapering process, or even before, if bond market conditions warrant.

Tapering will weigh on both bond markets, compounding increasing inflation expectations and inflation risk premia along with the net upside risks to economic growth posed by further fiscal stimulus. The Biden Administration is poised to get most, if not all, of its $1.9 trillion American Rescue Plan passed. In Canada, the Trudeau government has mentioned a potential $70-to-$100 billion stimulus plan over the next three years (likely to be detailed in the upcoming budget).

In consequence, we expect most of the recent bond market selloff will stick. As yields spiked, mid- and long-term Canadas underperformed Treasuries, reflecting heavy provincial bond issuance, fading expectations for a 'micro' BoC rate cut, and speculation that the Bank could eventually hike rates before the Fed given that tapering will begin earlier. Yields should continue to trend higher, but probably in a more ratcheting pattern. For example, we see 10-year Treasury yields averaging around 1.70% by the end of this year (vs. 1.47% on March 3), with comparable Canadas at 1.55% (vs. 1.40%). Canadas are expected to outperform slightly as the previous technical and expectational pressures ebb. Once the expected "burst of spending" (Powell's phrase) doesn't trigger a torrent of persistent inflation, bond market conditions could stabilize for a while. But, ultimately, yields are headed even higher. The good news is that even higher yields will still be low by historical standards: sub-3% as far as our eyes can see.

The broad U.S. dollar index averaged 0.5% stronger in February, as investors took note of America's rising yields and brightening economic prospects. This followed nine consecutive monthly declines (worth 9.6%) from the record high hit in April 2020 at the peak of pandemic panic. Although we expect the key depreciation driver—improving investor-perceived global economic prospects and ebbing risks—to reassert its influence, this will now probably be partly offset by increased net capital inflows. We see the unit 2.8% weaker by the end of this year and a further 1% weaker by the end of 2022.

The Canadian dollar appreciated an average of 0.2% against the greenback in February to under C$1.270 (above US$0.787). It's not that the loonie's past dominant driver—the trend in the U.S. dollar—has dissipated; rather, the currency appreciated 10.5% in the April 2020-January 2021 interval. It is now that the currency is also garnering support from firming commodity prices and brightening Canadian economic prospects. With the assistance of the BoC taking away the QE punch bowl faster than the Fed, we look for the loonie to average C$1.25 (US$0.80) by the end of this year and C$1.23 (above US$0.81) by the end of 2022.
Overseas
Interest rates were going to rise at some point, likely as the economic recovery took hold, everyone and their grandparents were inoculated, herd immunity was reached, and life returned to some semblance of normalcy. Not in the 2nd month of 2021. Although the violent sell-off in the global bond market has cooled, the damage has been done. Longer-term interest rates are well off their lows and central banks are having a rethink of their strategies. It is far too soon to start pulling back on their current highly accommodative monetary policy stance. Such a move would also put upward pressure on their respective currencies, which would risk derailing the economic recovery. So much for "steady as she goes" and "let's put everything on cruise control".

The RBA was one of the first central banks to act. The run-up in yields forced Governor Lowe to defend the central bank's 3-year AGB target of 0.10% by intervening twice to buy longer-term bonds. At its regularly scheduled policy meeting on March 2, the RBA stayed on hold and, in its press release, drummed home its commitment to the target, and to maintaining highly supportive monetary conditions. It also clearly laid out its view that rate hikes were a 2024 story. But, given that the RBA uses yield curve control, expect the bank to intervene again if there is another sharp selloff in bonds, and not for fundamental reasons.

The ECB will gather on March 11 to discuss policy for the second time in 2021, but the discussion will probably be more animated this time around. The Governing Council is likely relieved that the EUR's rally has cooled, allowing it to focus its attention on the recent run-up in bond yields. Ah, to be a fly on the wall of the actual discussions. Communications on how to handle the jump in yields have been anything but consistent. President Lagarde said they were "closely monitoring" the rise in nominal yields, and Vice-President De Guindos was concerned of the potentially negative impact the selloff could have on financing conditions; so, he mused that they could increase the pace of PEPP purchases, if needed. Even the Bundesbank's hawkish Weidmann will entertain the idea of using the flexible PEPP if needed. But other ECB officials did not see a need for "drastic action". So which is it?

The discussion will centre on whether the increase in rates was due to optimism about the Euro Area's economic recovery, or some other "exogenous" factor. If the Governing Council leans toward the latter, expect a strong message from President Lagarde, signalling that the pace of bond purchases would be stepped up if it is judged that financial conditions are tightening, which would stall the economic recovery. Either that, or risk a further rise in rates, along with the currency, two moves the ECB does not want to see.

The BoE is breathing a little easier these days. The uncertainty of Brexit is over, and the country has met its goal of giving or offering a vaccine to its most vulnerable part of the population. So, it is way ahead. And, Chancellor Rishi Sunak's Spring budget increased its emergency support measures for the economy. Importantly, he extended the Coronavirus Job Retention Scheme until September. With fiscal stimulus flowing, the threat of negative rates has been firmly moved off to the side. We don't expect any further easing moves by the BoE this year.

Is it possible for the BoJ to be even more dovish? Apparently so. Japan's fixed income market was not immune from the February sell-off, despite its steadfast commitment to yield curve control. Still, Governor Kuroda had to step in with a reminder that the Bank "has no intention of pushing up 10-year bond yields above its target of around 0%." Meantime, the perennially dovish Goushi Kataoka seized the opportunity to call for more rate cuts but it will probably fall on deaf ears.
Foreign Exchange Forecasts
You might also be interested in