Rates Scenario
October 07, 2021 | 15:17
Rates Scenario for October 7, 2021
Economist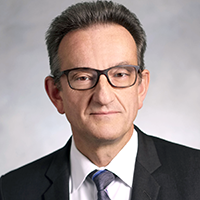 Deputy Chief Economist, Head of U.S. Economics and Managing Director
Economics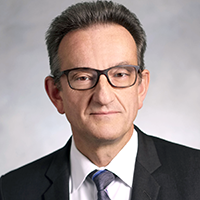 Deputy Chief Economist, Head of U.S. Economics and Managing Director
Economics
| | |
| --- | --- |
| Canada-U.S. Rates Outlook | Michael Gregory, CFA, Deputy Chief Economist |
We still look for policy rate liftoff at the first meeting of 2023 for the Fed and the last MPR meeting of 2022 for the Bank of Canada. However, the risks have shifted for an earlier move for both the BoC and the Fed since the last Rates Scenario (September 9), owing to the changing risks on the inflation forecasts.

As next spring unfolds, year-on-year inflation readings should slow noticeably as this spring's monthly surges, reflecting reopening pressures, wash out. However, before we get there, inflation rates look to continue climbing, peaking during the late autumn and winter owing to increasing food, energy and home prices, along with stubborn bottlenecks, hiring difficulties, and other supply constraints. These factors will also act as restraints during next spring's descent. The net result, by 2022Q4, should be inflation rates averaging around 2½%, particularly for the core metrics. This will push at the boundary of Fed and BoC acceptability.

However, more unsettling for the central banks is the fact that the risks surrounding this inflation profile are more heavily weighted to the upside, given the colossal cache of excess savings and liquidity amassed by consumers and businesses that afford the ability to pay higher prices—even in the absence of broad-based compensating wage gains. In addition to potentially causing earlier liftoff, we now judge that these mounting inflation risks will cause both central banks to subsequently hike rates at a quicker cadence—quarterly instead of semi-annually. For policy rates, the path to a medium-term neutral setting (2.00% for the Fed, 1.75% for the Bank of Canada) has gotten shorter with slight net risk it could still be shortened further.

Federal Reserve: Two key takeaways from the September FOMC meeting were the strong policy signal on the start and pace of tapering, along with the 'dot plot' displaying the potential for earlier and cumulatively larger rate hikes. The policy statement said that "a moderation in the pace of asset purchases may soon be warranted." In Fed-speak, "soon" means that the next meeting on November 2-3 is 'live' should September's jobs report not disappoint. We look for a formal announcement of a December start to tapering; but, with the meeting coming early in the month, one can't rule out a later-in-November start. Chair Powell said: "a gradual tapering process that concludes around the middle of next year is likely to be appropriate". This points to monthly purchases of $80 bln Treasuries and $40 bln MBS being pared by $10 bln and $5 bln, respectively. If the first taper occurs in December, the last one would be in June 2022. Again, one can't rule out this process being pulled forward by a few weeks. The key is that by next June or July, the Fed will stop adding accommodation—early enough to permit a possible rate hike before the end of the year.

In the Summary of Economic Projections (SEP), the median forecast for the fed funds rate had 12.5 bps of tightening by the end of 2022 (to 0.25%) compared to nothing before. There is now an even split between policymakers favouring at least one hike next year and those opposed. The median profile also has 75 bps worth of tightening in 2023 (to 1.00%) instead of 50 bps before, with the inaugural dots for 2024 showing a further 75 bps of tightening to 1.75%. Our endpoint is slightly higher at 2%, consistent with our inflation profile being a bit above the SEP median.

Bank of Canada: At the upcoming October 27 meeting, the Bank's new economic projection should show the output gap closing later than in the July projection, given the weaker starting point. This could result in some modification to the forward guidance in which the Bank commits to holding the policy rate at the effective lower bound "until in the second half of 2022". We wouldn't be surprised to see the word 'later' inserted after "until". However, even if this is modified, it would still be consistent with liftoff in Q4.

We also look for another taper, to $1 bln/week from $2 bln. Interestingly, according to Governor Macklem, purchases of around $1 bln/week are needed to keep the Bank's balance sheet unchanged given maturities. This becomes more pressing in a few months, so we don't expect a formal announcement of the end of QE until December or January. Macklem said that "it is reasonable to expect that when we reach the reinvestment phase, we will remain there for a period of time, at least until we raise the policy interest rate."

Bond yields: Ten-year Treasury yields spiked above 1.40% in the wake of the September 22 FOMC announcement, and have since been trading in the 1.45%-to-1.55% range. With inflation risks on the rise, some modest impact of tapering and more aggressive Fed rate hikes brewing in the background, we look for a pattern of choppy net gains to lift yields to average around the top of the recent range by the end of this year and 2.00% by next December. Meanwhile, since the 10-year Treasury yield spiked, Canada-U.S. spreads have moved from around -10 bps to a range between zero and -5 bps (they even touched a tiny positive in intraday trading). The underperformance partly reflected supply pressures. We look for spreads to settle around -5 bps by the end of this year before moving back to around -10 bps by the end of next year. The modest outperformance reflects Canada's relatively better inflation performance and smaller federal deficit.

U.S. dollar: Despite the trade-weighted index hitting near one-year highs to start October, we still look for the greenback to weaken through the end of next year. From September, we see the dollar slipping 0.2% by the end of this year and a further 1.3% by December 2022, reflecting ebbing market-perceived global economic (pandemic) risks. It also doesn't help that other G10 central banks have already started raising rates (see Overseas section). Once the Fed steps up, the U.S. dollar should turn around.

Canadian dollar: With the federal election over and buoyant energy prices, the loonie has been strengthening, from below US$0.781 (above C$1.28) to above US$0.794 (below C$1.26). Against the background of a down-drifting U.S. dollar, we look for this trend to continue, with assistance by an improved balance of payments (two straight quarters of current account surpluses continuing which has not been seen since 2008), along with the BoC's QE program ending by the turn of the year and policy rate lift-off occurring a few months before the Fed. We see the Canadian dollar appreciating to about US$0.81 (C$1.235) by the end of this year, then to US$0.833 (C$1.200) by the end of next year.
| | |
| --- | --- |
| Overseas | Jennifer Lee, Senior Economist |
It's amazing how things change so quickly, how the focus switches from one thing to the next. A year ago, after getting a brief taste of freedom, Europe was headed back into lockdown and the broader economy was expected to contract in the final quarter. Central banks stood by, ready to take more steps to support growth. Fast-forward to October 2021 and the world is open for business again.... or at least trying to. There is plenty of demand but a shortage of key components such as semiconductors and labour. As the world reopened, the surge in demand put intense pressure on global supply chains, which were not equipped to respond so quickly. There was also a surge in demand for energy, with the same result. Now, parts of Europe and Asia are grappling with insufficient supplies of power and gas, sending prices skyrocketing. Surging prices pushed a number of British energy companies out of business. In China, officials ordered factories to conserve power (not good news for the global economy and supply chains) and accelerate coal production. Suddenly, central banks are dealing with much higher inflation rates that have the potential for more staying power and some policymakers are stepping up.

A number of central banks have already started to tighten. Brazil has been among the most aggressive, most recently lifting the Selic Rate 100 bps in September, with "another adjustment of the same magnitude" expected for October. The Norges Bank raised rates 25 bps in September (and will "most likely" do it again in December), as did South Korea in August.

The Reserve Bank of New Zealand, after being temporarily thrown off schedule in August thanks to a sudden national lockdown, raised rates in October for the first time since 2014, from a record low 0.25% to 0.50%. And, "further removal of monetary policy stimulus is expected over time". The Reserve Bank of Australia has no plans to raise rates until inflation is sustainably within the 2%-to-3% target, which it does not expect until 2024. But, the central bank tapered its bond purchases in September, from A$5 bln/week to A$4 bln. However, in a sign of caution, Governor Lowe asserted that the pace would hold until at least mid-February 2022, a change from the previous plan to taper again in November.

The Bank of England is one that has changed its views rather quickly as it faces not just worker shortages (truckers, food processors, those in the hospitality industry), but it is also in the midst of a gas crisis that has sent energy prices through the roof. The latest inflation reading of 3% is firmly above the 2% target, and is expected to increase further. The British Chambers of Commerce quarterly survey showed that, on net, 60% of companies are planning price increases, the highest share since the survey began in 1989. Markets have moved up expectations for rate hikes and are now fully pricing in a 15 bp increase in November 2021. Though we do not dismiss that possibility, it would be aggressive. If there is no letup in these shortages, we look for the Bank to lift its key lending rate 15 bps to 0.25% in February 2022, a mini move to return the rate to a level that will allow for quarter-point hikes again, which may follow in May.

Then there is the ECB. After picking up the pace of asset purchases earlier this year, the Governing Council slowed it down again in September, describing it as a "moderately lower pace", although policymakers debated "a more substantial reduction" during the meeting. But, with the end of the year around the corner, decisions will have to be made about the future of the Pandemic Emergency Purchase Programme (PEPP). As it stands, the €1.85 trln envelope will be used by the end of March as it is unlikely that the programme will end before then. President Lagarde announced that there will be a "comprehensive discussion" about the PEPP at the December 16 meeting. What happens when the programme ends is anyone's guess. An increase in the Asset Purchase Plan (APP), from its current rate of €20 bln/month, would appear to be the most likely step. But there are new reports surfacing that the ECB is looking into a new bond-buying plan when this crisis tool ends. Stay tuned.

Finally, there is the Bank of Japan. No changes to policy rates are expected for a long time.
Foreign Exchange Forecasts
You might also be interested in