Rates Scenario
November 11, 2020 | 16:10
Rates Scenario for November 11, 2020
Economist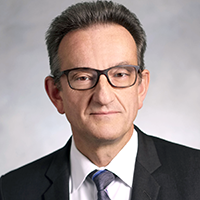 Managing Director, Deputy Chief Economist and Head of U.S. Economics
Economics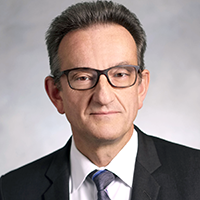 Managing Director, Deputy Chief Economist and Head of U.S. Economics
Economics
North America
The Canadian and U.S. economies continue to recuperate from the pandemic-induced recession. However, rising COVID-19 case rates pose risks to the scale of subsequent improvements. These are already leading more provinces, states and local jurisdictions to pause or reverse their reopening plans, compounding the detrimental influence on business and consumer confidence. While we don't anticipate a return to widespread lockdowns (like in some European countries), these should still apply a major damper on economic momentum, thus necessitating continued accommodative fiscal and monetary policies.

Ottawa has already stepped up, extending some support programs well into next year. However, Washington has become bogged down by the election, along with sharpened partisanship amid a divided Congress. We still anticipate a 'more-than-skinny' fiscal stimulus bill will be passed and signed into law, if not by the current Congress and Administration, then by the post-election versions in place by January 20. Meanwhile, the current Congress and Administration have no choice but to address the expiring continuing resolution that is funding the government until December 11, to avoid an economically-debilitating government shutdown.

In its October 28 policy announcement, the Bank of Canada tweaked its QE program to purchase slightly less ($4 billion vs $5 billion per week) but on more longer-term maturities; thus, maintaining the same degree of stimulus. Governor Macklem said: "We will continue to hold the policy interest rate at the effective lower bound until economic slack is absorbed so that the 2 percent inflation target is sustainably achieved. In our current projection, this takes us into 2023." This proffered more explicit forward guidance than before.

Although the FOMC announced nothing new after its November 4-5 confab, which was completely expected given the political background, the Fed appears poised to provide further monetary accommodation. Ten-year Treasury yields are pushing 10-month highs near 1%, and to keep them constrained, the FOMC will likely also skew more of its QE buying to longer-term maturities, probably without scaling back total purchases like the BoC and perhaps even boosting total bond buying, come the December 15-16 meeting. Meanwhile, the takeup of the Fed's lending programs has been lacklustre so far, but a new Treasury Secretary could invigorate them via less stringent criteria surrounding Treasury's capital contributions to the programs, thus providing additional support to household and business credit.

Apart from further fiscal and monetary policy actions, the robustness of the Canadian and U.S. recoveries rests on the prospects for effective, safe and widely available COVID-19 vaccines. While these prospects are brightening, particularly on the first criterion, we still have some way to go before the willingness to gather in crowds is no longer an impediment to economic activity.

In the meantime, we continue to expect Federal Reserve and Bank of Canada policy rates to remain at their effective (zero) lower bounds past 2023. On both sides of the border, the prospect of budget deficits remaining larger for even longer as economic support measures are extended is contributing to upward pressure on bond yields. We don't see this pressure dissipating anytime soon, as an escalating supply of government bonds pushes up against waning demand. The latter reflects increasing investor risk appetites owing to domestic and global business conditions becoming sturdier and less uncertain. However, while the forecast profiles for longer-term bond yields are slightly higher than before, prospective bond yield increases should remain well-checked by policy rates remaining 'low for long', along with inflation pressures remaining well-contained by persistent economic slack and the secular forces of disinflation arising from technological change (a trend accelerated by the pandemic) and an aging population.

The (trade-weighted) U.S. dollar index continues to drift weaker, recently hitting the lowest levels since March 2019. Although the greenback continues to be bounced by the ebb and flow of investor-perceived global economic risks, the dollar-unfriendly forces of the pandemic hitting the U.S. particularly hard and the Fed being aggressive on the QE front have proved to be dominant. Meanwhile, the huge Treasury budget deficit is combining with a U.S. trade deficit that is no longer being flattered by an improving energy trade balance to raise investor concerns over the "twin deficits" and current account pressures, augmenting the U.S. dollar's weakening trend. A softer greenback should be the major force pushing the loonie firmer, with oil prices expected to drift modestly higher.
Overseas
Just a few short months ago, the broader view was that the work of various central banks was done. Key policy rates had been slashed to record lows, and bond-buying programs were boosted to support economies crushed by the global pandemic. Central bankers stood back and closely monitored the economic recovery taking place as businesses reopened and 'normal' activity ensued. Then, the second wave hit and parts of Europe have been forced into lockdown again. Although the restrictions are not as extreme as they were earlier this year and businesses and households have learned to adapt somewhat, this is bad news for the U.K. and the Euro Area. Real GDP, after rebounding in Q3, is now expected to contract again in the fourth quarter as November essentially has a sign that says "Sorry, We're Closed."

The ECB stayed on the sidelines in late October but President Lagarde dropped not-so-subtle hints that more stimulus was coming in December. Growth risks were "clearly, clearly" tilted to the downside, and at that point, the Governing Council will allow a "thorough reassessment" of the situation with the new macroeconomic projections in hand. And using that updated assessment, the central bank will then "recalibrate its instruments, as appropriate, to respond to the unfolding situation". As it stands, rates are at record lows, the €1.35 trln PEPP will run until at least the end of June, or until the ECB judges the coronavirus to be over, and the net monthly purchases of €20 bln under the APP will continue for as long as necessary, together with the purchases under the additional €120 bln temporary envelope until the end of the year. We expect that the ECB will, at the December 10th meeting, announce an increase to the PEPP, of at least €150 bln, while emphasizing its temporary nature. Even with the encouraging vaccine news, President Lagarde warned that Europe "could still face recurring cycles" of the viral spread.
The BoE didn't wait around for its December 17th meeting. Instead, on November 5th, it announced it would add more monetary stimulus by increasing its Asset Purchase Facility by £150 bln to £895 bln, starting in January and running until the end of 2021, with details coming in December. Lest we forget, Governor Bailey has the additional worry of a potential hard Brexit to deal with as the U.K. and the EU have made no progress, at all, on a post-transition trade agreement. This may not be the end: negative rates are still under consideration. However, that tool will likely only be drawn out in case of emergency. If there is a Brexit deal, and the second wave is successfully contained, it will not be needed. At least, that is the hope.
The BoJ has been very, very patient, but Governor Kuroda continues to monitor developments very closely and, as usual, stands ready to do more, "without hesitation", as needed. The current program of responses to the coronavirus will be extended beyond March 2021, if necessary.
Foreign Exchange Forecasts
You might also be interested in