Rates Scenario
May 18, 2023 | 15:56
Rates Scenario for May 18, 2023
Economist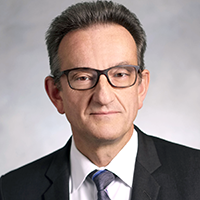 Deputy Chief Economist, Head of U.S. Economics and Managing Director
Economics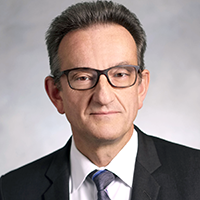 Deputy Chief Economist, Head of U.S. Economics and Managing Director
Economics
| | |
| --- | --- |
| Canada-U.S. Rates Outlook | Michael Gregory, CFA, Deputy Chief Economist |
Federal Reserve: The FOMC changed its forward guidance on May 3, indicating that it could pause rate hikes at the next meeting (June 14) after 10 consecutive actions for a cumulative 500 bps. The policy statement said: "In determining the extent to which additional policy firming may be appropriate to return inflation to 2 percent over time, the Committee will take into account the cumulative tightening of monetary policy, the lags with which monetary policy affects economic activity and inflation, and economic and financial developments". The underlined part was new and replaced March's line that "the Committee anticipates that some additional policy firming may be appropriate in order to attain a stance of monetary policy that is sufficiently restrictive to return inflation to 2 percent over time".

The Fed's shift from 'anticipating' further rate hikes to sounding agnostic on whether further moves are necessary reflects the consideration that policy may now be "sufficiently restrictive" to restore price stability, while minimizing the risk of a major recession. In the presser, Chair Powell said, "we thought that this rate hike, along with the meaningful change in our policy statement, was the right way to balance that".

With the fed funds rate now sporting a 5-handle (currently 5.08% within a 5.00%-to-5.25% target range), the real policy rate is unequivocally in positive territory. The yearly change in the PCE price index was 4.2% in March, with core and supercore inflation at 4.6% and 4.4%, respectively. The three-month annualized changes among these three inflation indices were 4.0%, 4.9% and 4.6%, respectively. The fed funds rate now trumps this flush of 4-handles and real rates may have been even higher in April if the deceleration in the month's CPI is any guide. Among these six measures, we might even see some 3-handles.

In addition to (rising) positive real policy rates, a pause also accounts for the pressures still plaguing regional banks. These are reinforcing the already-established tightening trend in lending standards for banks generally, with a likely legacy of less credit availability via regional banks specifically.

We expect Chair Powell will characterize this as a 'conditional' pause, indicating a willingness to raise rates further if inflation fails to improve sufficiently. This tightening bias would also be a signal that the Fed has no intention to cut rates anytime soon. The latter continues to be reinforced by labour market conditions. In April, payrolls expanded at a sturdy pace (253k) and the unemployment rate was 3.4%, matching January's cycle low (and some 1968-1969 readings) and the lowest in 70 years. Average hourly earnings increased 0.5% (a nine-month high), lifting the annual change by a tenth to 4.4% with a three-month move at 4.2% annualized. Such wage growth is inconsistent with price stability, particularly given current poor productivity. Unit labour cost trends sported annualized gains in the 5%-to-6% range in Q1. Indeed, all the above have left the market pricing in around 35% odds of a rate hike in both June and July (or 65% odds of a pause).

Bank of Canada: We look for the Bank to continue with its conditional pause on June 7, for the third consecutive meeting. A pause was first signalled in January amid a 25 bp rate hike that lifted cumulative tightening to 425 bps. The Summary of the Governing Council's deliberations from the previous meeting (April 12) showed that the policy decision was between continuing to pause and a rate hike (corroborating the Bank's tightening bias). The former reflected the view that "headline inflation is coming down quickly in line with the Bank's forecast and that more evidence would be needed to assess whether monetary policy was sufficiently restrictive". The latter reflected "the resilience of economic growth and the persistence of elevated core inflation" along with "the need to be forward-looking and not wait too long to ensure that monetary policy was restrictive enough".

Even though we expect another pause, the debate between the two policy options will probably intensify at the June meeting, with the themes of "resilience" and "persistence" permeating recent key data. For April, the annual changes in the two core inflation metrics (CPI-Trim and CPI-Median) both slipped to 4.2% y/y but the three-month moves accelerated to around 3¾% annualized, emphasizing core stubbornness at just under 4% and potentially more difficulty in getting headline inflation down further in H2 and 2024 (which is already a BoC concern). Sturdy job growth continued with the unemployment rate at 5.0% (only a tenth above the cycle low which was the lowest in 53 years) and average hourly wage growth still topping 5% y/y. Meanwhile, although still in double-digit negative territory on a year-over-year basis, housing activity is improving incrementally with sales volume up for three consecutive months (including 11.3% m/m in April) and prices up for two straight periods (including 1.6% m/m in April).

A concern for the Bank is that if the economy's most interest-rate-sensitive sector (housing) is starting to rebound, this could be an indication that policy rates are not yet sufficiently restrictive to restore price stability. Reflecting this, the market is currently pricing in close to a 30% chance of a June rate hike with the odds more than doubling for July and nearing 80% for the next couple meetings. We suspect emerging evidence of a mild GDP contraction will quash these expectations as the summer unfolds.

Bond yields: For more than the past two months (since March 15), the 10-year Treasury yield (constant maturity) has closed in a range of 3.3% to 3.6%, recently trading near the top of the span. Given that March began with yields topping 4% and the range's bottom marks the low going back to last September, we suspect this relative stability is more likely to be breached with higher yields. However, we expect any sustained breaches to be restrained, with inflation rolling over (albeit stubbornly in some cases), policy rates having peaked (acknowledging there could be more up the Fed's sleeve), and a mild GDP contraction in the cards.

Short of a deeper recession scenario that expedites underlying inflation trending back to target in 2024 or the FOMC delivering a definitive signal that rate cuts are coming sooner than early next year, we expect the 3.3%-range bottom to hold for the remainder of this year. Meanwhile, we look for Canada-U.S. 10-year yield spreads to continue to hover around -50 bps in the months ahead.

U.S. dollar: The trade-weighted dollar depreciated 1.1% last month (on average), more than reversing the appreciation in the prior two months. This restored the net downtrend in place since the greenback hit record highs in October (and 37-year highs in real terms), although the average so far during May points to another modest reversal. With the Fed poised to pause, while some other central banks continue hiking rates, we look for the big dollar's depreciation to continue, presuming there are no new flare-ups of geopolitical or global economic risk. The trade-weighted index is down a net 6.3% over the past six months, and we look for a further 1.5% decline by the end of the year (resulting in -3.8% y/y for December) and another near-2% drop next year.

Canadian dollar: The loonie appreciated 1.5% against the U.S. dollar in April (on average) but is more stable against the greenback so far this month. We look for the Canadian unit to continue strengthening, mostly owing to a weakening U.S. dollar, up 4.5% y/y by this December (US$0.769 or C$1.280) and a further 2.0% next year (US$0.784 or C$1.290).
| | |
| --- | --- |
| Overseas | Jennifer Lee, Senior Economist |
The ultimate goal of 2% inflation is still a work-in-progress. Some countries are heading in that direction and are closer than others. Some are not yet even going the right way.

Take the ECB, the most hawkish among the major central banks, and increasingly so with each passing day. True, it has moderated its pace of rate hikes; most recently, the 25 bp increase (which brought the refi rate to 3.75%) was the smallest over the past year. But it is very concerned about inflation, which "continues to be too high for too long". And lest there is any misunderstanding about the moderating pace of hikes, President Lagarde warned that "we are not pausing" and that there is "more ground to cover".

The varying degrees of hawkishness were evident among the Governing Council members. At the May meeting, there was "almost unanimous support" for the actual decision to hike; but, the disagreement was over the size. "Some" wanted a larger hike but ended up backing the smaller move in exchange for 1) announcing the plan to stop reinvesting the proceeds from maturing bonds starting in July, and 2) clearly communicating the message that more hikes are coming. Check and check. The next meetings are in June and July but, already, several policymakers have introduced September into the conversation, by saying that they may not be finished tightening in July (Latvia's Martins Kazaks), or that nothing was off the table for September (Germany's Joachim Nagel). And, the ECB's monthly survey of consumer inflation expectations showed that the view over the next year and over the next three years increased sharply in Q2. Much can happen between now and then; meantime, we look for the refi rate to peak at 4.25% by July.

The BoE raised rates 25 bps to 4.50% at its most recent meeting and is also not finished; not with double-digit inflation, among the highest in Western Europe. In fact, while most regions of the world (ex. Japan) are seeing inflation coming down (especially China), Britain's inflation rate has been very sticky. The latest data for March showed that food prices soared 19.2% y/y. It was this component that the Bank was worried about, given it is "particularly salient for households and hence potentially for their inflation expectations more broadly". Note that some big supermarkets recently cut prices for bread and butter. In any event, despite concerns about inflation, the BoE no longer expects a recession. However, with such elevated levels, the central bank will need to raise rates further. We look for two more rate hikes, 25 bps each, which will ultimately take its Bank Rate to 15-year highs of 5.0%, leaving it just below fed funds but above the BoC's policy rate. The chance of a recession cannot be completely dismissed.

Elsewhere, the RBA teased with a pause in its string of rate hikes in April, but resumed tightening with a 25 bp hike to 3.85% in May. Given the still-elevated levels of inflation, a tight job market, and a one-year high composite PMI, the move was expected. And it is also not finished. Its Statement of Monetary policy warned that "if high inflation were to become entrenched in people's expectations, it would be very costly to reduce later. Some further tightening of monetary policy may be required". Since that meeting, employment declined for the first time since the start of the year, and consumer confidence took a hit. We look for an additional hike, possibly slowing it down to a 15 bp'er, to bring its cash rate to an even 4.00%. The April CPI report, due May 30th, will help fine tune that view.

Finally, the BoJ's new Governor Ueda, despite facing 41-year high inflation, is still not ready to make a firm move away from its ultra-easy policy stance. However, there have been a couple of changes. For one, the insertion of the adverb "patiently" to describe the Bank's continuation of monetary easing is new. And, he ordered a 1-to-1.5 year broad review of monetary policy. But, he cautioned that policy could change within that timeframe. Indeed, further tweaks, including dropping the band around 10-year JGB yields, could be made before officially raising rates out of negative territory.
Foreign Exchange Forecasts
You might also be interested in