EconoFACTS
March 22, 2023 | 14:42
FOMC Policy Announcement and SEP — Banking Stress, Maybe Hike Less
Economist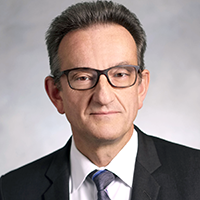 Deputy Chief Economist, Head of U.S. Economics and Managing Director
Economics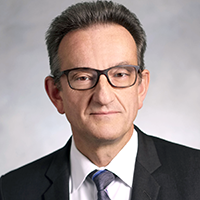 Deputy Chief Economist, Head of U.S. Economics and Managing Director
Economics
In a unanimous decision, the FOMC raised its policy rates by 25 bps today, which was mostly expected; the market had priced in about 85% odds of such a move. But, for the first time since the tightening campaign commenced a year ago, the Fed tweaked its forward guidance. Gone was the eight-times-employed phrase that the Committee "anticipates that ongoing increases in the target range will be appropriate". It was replaced by the phrase that it "anticipates that some additional policy firming may be appropriate". The guidance didn't specify that further firming would be via rate hikes, so it seems that continued quantitative tightening could satisfy this policy signal. The word "firming" could also mean simply allowing past rate hikes to come home to roost. In effect, the Fed has opened the door to a potential pause on May 3.
The less hawkish tone was triggered by the events of the past two weeks. In the policy statement, the Fed asserted, "The U.S. banking system is sound and resilient." But it also acknowledged that "recent developments are likely to result in tighter credit conditions for households and businesses and to weigh on economic activity, hiring, and inflation. The extent of these effects is uncertain."
In the Summary of Economic Projections, 17 of 18 FOMC participants were projecting a 2023-end fed funds rate above 5.00%, ranging from 4.875% to 5.875% with an unchanged median of 5.125%. Interestingly, real GDP growth (Q4/Q4) was revised down by 1/10 to 0.4% this year and by 4/10s to 1.2% next year. However, core PCE inflation (Q4/Q4) was revised up by a 1/10 to 3.6% and 2.6%, respectively. Once again (as was the case in December's SEP), the Fed is acknowledging the stubbornness of the inflation process.
Today's rate hike lifts the fed funds target range to 4.75%-to-5.00% and brings cumulative tightening to 475 bps. The former is the highest since 2007 (just before the Global Financial Crisis and Great Recession); the latter is the largest since the Fed began targeting fed funds in the 1980s. And we still judge the Fed could have one more quarter-point move up its sleeve, before pausing for the remainder of the year in the wake of an unfolding mild recession and further disinflation. This economic scenario is reinforced by the growth dampening impact of banking sector stress and tighter financial conditions.
You might also be interested in