EconoFACTS
June 16, 2021 | 14:59
FOMC Policy Announcement and SEP — A Dash of Hawkishness
Economist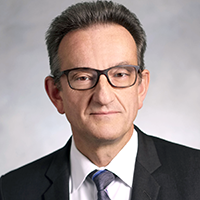 Deputy Chief Economist, Head of U.S. Economics and Managing Director
Economics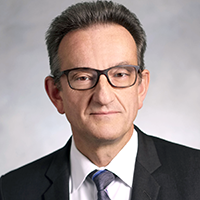 Deputy Chief Economist, Head of U.S. Economics and Managing Director
Economics
Today's Fed policy pronouncements took a couple less accommodative turns but still maintained an overall very accommodative stance.
In the statement, there were no changes to the fed funds target range, the pace of asset purchases, or to forward guidance. On the latter, the 0%-to-0.25% range will be kept until maximum employment is attained and inflation has been tracking "moderately" above 2% "for some time". And, monthly purchases of at least $80 billion Treasuries and $40 billion MBS will continue until "substantial further progress" toward the employment and inflation goals has been made. In the press conference, Chair Powell indicated that the latter standard was "still a ways off" and tapering talk will unfold over coming confabs beginning next meeting.
Elsewhere in the statement, it was again noted that the economy and employment "have strengthened" owing to more progress on vaccinations and strong policy support, and that inflation has accelerated "largely reflecting transitory factors". No changes here.
In the FOMC's Summary of Economic Projections (SEP), the median forecast for the fed funds rate was lifted to now reflect two 25 bp rate hikes from none in the March SEP. Among the 18 policymakers, 13 penciled in at least one rate rise by the end of 2023, up from 7 in March. And, although the median remained the same in 2022, there are now 7 individual forecasts of rate hikes, up from 5 before (now just 2 participants short of turning the median dial here as well).
Elsewhere in the SEP, the median real GDP growth forecast was raised to 7.0% in 2021 (up 0.5 ppts), 3.3% in 2022 and 2.4% in 2023 (up 0.2 ppts). And, the median jobless rate projection was lowered just a bit, to 4.5% in 2021, 3.8% in 2022 (down a tenth) and 3.5% in 2023.
Interestingly, in the wake recent acceleration of inflation, the median forecasts for total and core PCE inflation were raised, but only meaningfully for 2021. The headline inflation call is 3.4% in 2021 (up 1.0 ppt), 2.1% in 2022 (up 0.1 ppts) and 2.2% in 2023 (up 0.1 ppts). Core inflation is 3.0% in 2021 (up 0.8 ppts), 2.1% in 2022 (up 0.1 ppts) and 2.2% in 2023. This upgrade now seems to satisfy moderately-above-2%-for-some-time prerequisite for the majority of participants. Further, for core inflation in 2022, no individual forecast (among the 18) is above 2.5% and all run in the 2.0%-to-2.3% range for 2023. In other words, there is a high degree of conviction in the transitory narrative.
Finally, to address persistent downward pressure on overnight money market rates, the FOMC raised the overnight reverse repo rate (ON RRP) by 5 bps to 0.05% and the same for the interest rate on excess reserves (IOER) to 0.15%.
Bottom line: The Fed seems to be setting the stage to begin tapering by the end of this year, ending QE by the end of next year, and commencing rate hikes by the end of 2023. In the meantime, even as these events occur, policy will still be very accommodative.
You might also be interested in