Rates Scenario
May 06, 2021 | 14:47
Rates Scenario for May 6, 2021
Economist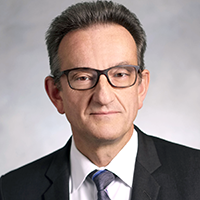 Deputy Chief Economist, Head of U.S. Economics and Managing Director
Economics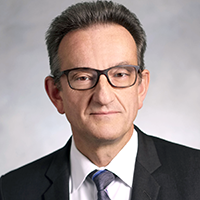 Deputy Chief Economist, Head of U.S. Economics and Managing Director
Economics
Canada-U.S. Rates Outlook
Compared to the previous Rates Scenario (April 5), Bank of Canada and Federal Reserve inaugural rate hikes in 2023 have been pulled forward to earlier in the year. And, the risks of these being pulled further into 2022 have risen.
Background: Both the Canadian and U.S. economies grew around 6½% annualized in 2021Q1, but growth should diverge sharply in Q2 as Canada grinds to a halt because of increased pandemic-related restrictions across the country. In the U.S., many state and local governments continue to ease constraints, joining the lengthening list of restriction-free jurisdictions. Also driving the divergence is America's faster-deployed vaccinations and fiscal stimulus. However, the Canadian economy should rebound strongly during the summer months, playing catch-up with the U.S. on vaccinations and reopenings. For 2021, we expect growth to average 6.0% in Canada and 6.5% in the U.S., and for both economies to average 4% to 4½% in 2022.

Meanwhile, even accounting for Canada's spring setback and aside from technical 'base effects', inflation risks are rising on both sides of the border. Supply shortages and other capacity constraints (along with higher food, oil and other commodity prices) are posing pressures, particularly as pent-up demand is being unleashed. Both the Fed and Bank of Canada argue that these inflation pressures will be transitory, but we assume some will be more stubborn.

Labour markets are not tight enough—yet—to be concerned about these price pressures being propagated by compensating wage gains. However, the massive amounts of accumulated excess savings suggest that consumers might be willing and able to keep paying higher prices for longer than they otherwise would, affording businesses a window to keep passing on higher costs. The window would remain open until earmarked savings are sufficiently exhausted or pent-up demand is sufficiently satisfied, likely lifting inflation expectations along the way. It could also end up coinciding with when labour markets are tight enough to start generating moderately stronger wage gains. We look for employment levels to fully recover by mid-2022 and jobless rates to return to pre-pandemic levels by the end of next year.

Given the above backdrop, once the dust settles after the bout of acute price pressures this spring, we expect a moderately-above-2% pace to persist through the end of 2022. As we head into 2023 (if not sooner), we suspect both central banks will deem the recovery is sufficiently inclusive and inflation warrant a rate hike.

Federal Reserve: On April 28, as expected, the FOMC didn't change the fed funds target range, the pace of asset purchases, or the forward guidance. The 0%-to-0.25% fed funds target range will be maintained until maximum employment is achieved and inflation has been tracking moderately above 2% "for some time". Monthly purchases of $80 billion in Treasuries and $40 billion in MBS will continue until "substantial further progress" toward the employment and inflation goals has been made. However, the Fed's assessment of the (net downside) risks to the economic outlook were no longer deemed to be "considerable". This is perhaps a sign that the Fed is growing more confident in the economy's ability to continue making progress toward the employment and inflation goals. Our base case calls for a March 2023 rate hike, with follow-up moves every half year.

Our tapering call is guided by two considerations. First, the Fed will likely ensure a reasonable amount of time elapses between the end of quantitative easing (QE)—the end of adding accommodation—and March 2023—the start of removing accommodation; we're giving it six months. Second, following 2013-14's playbook, the FOMC's purchases will probably be pared gradually. Our working assumption is by $10 billion and $5 billion, respectively, for Treasuries and MBS each meeting cycle, which results in a year-long tapering process and the consequent start of tapering during the fourth quarter of this year (and, yes, the Fed will conclude that "substantial further progress" has been made).

Bank of Canada: The tone of the Bank's April 21 policy statement took a hawkish turn. While still committing to hold the policy rate at the effective lower bound "until economic slack is absorbed so that the 2 percent inflation target is sustainably achieved", this is now projected to happen "some time in the second half of 2022" instead of "into 2023" before. Our base case calls for a January 2023 rate hike, with follow-up moves every half year.

The Bank also reduced its QE bond buying to $3 billion per week from $4 billion, but the weighted average maturity (WAM) of purchases wasn't changed unlike last October when QE was clipped by a similar amount. This was more of a 'true' taper. Moreover, there was a major technical reason to pare purchases. The Bank was already buying a higher proportion of the government's borrowing requirements than other central banks' QE programs, and these requirements are now forecast to fall. Although the Bank itself had mentioned the technical issue before, the reason given for the taper was the "progress made in the economic recovery". We're expecting another QE pullback within the next six months (to $2 billion) and the program to end by early next year.

Bond yields: Ten-year Treasury yields have been trading in the 1.55%-to-1.65% range since April 13. Despite the recent stability, we still look for yields to drift modestly higher by year-end, to around 1.75% (which they already flirted with at March-end). This reflects the mostly-priced-in trifecta of stronger growth, faster inflation and big budget deficits. In 2022, tapering and tightening speculation should augment the moderate upward pressure on yields, ending around 2.00%. During the above-mentioned interval, 10-year Canadas have been trading in the 1.45%-to-1.55% range, but Canada-U.S. spreads have bounced between -15 bps and -5 bps. We look for 10-year Canadas to follow Treasuries higher, with spreads running in the range of -15 bps to -10 bps. While relatively earlier tapering could contribute to Canadas underperforming, this should be offset by a strengthening Canadian dollar.

U.S. dollar: The broad U.S. dollar index bottomed in early January, down more than 12% from the record high hit late March 2020 at the height of pandemic panic. It then turned up, as the prospects for stronger U.S. economic growth (partly owing to fiscal stimulus) and rising bond yields became a beacon for capital inflows. The unit appreciated more than 3% by March-end but subsequently turned down again. Perhaps the consequences of stimulus-stoked growth—record-sized budget and trade deficits—are starting to take a toll. However, we judge the greenback will ultimately continue to trend weaker owing to improving investor-perceived global economic prospects and ebbing risks. From current levels, we see the unit averaging less than 1% lower by the end of this year, and a further 2% by the end of next year.

Canadian dollar: The loonie is the best-performing major currency so far this year, despite the U.S. dollar's firming trend through the first three months. This reflects rising commodity prices (to record highs for Canada's non-energy prices), an improving balance of payments situation (best since 2008), along with the Bank of Canada's less dovish shift in forward guidance and QE. We look for the Canadian dollar's strengthening momentum to continue, particularly with the greenback likely back on a weakening trend, averaging C$1.20 (above US$0.83) by the end of this year and C$1.175 (above US$0.851) by the end of 2022.
---
Overseas
Over the course of the past few weeks, there are signs that Europe is finally emerging from the latest wave of infections. Restrictions are being lifted, although the pace is varied. The vaccination drive is finally picking up. And, the EU reached an agreement with Pfizer, securing 1.8 bln vaccine doses (the world's largest vaccine supply deal), enough to inoculate its citizens for two years. Meantime, Japan is dealing with the spread of one of the variants and reimposed a State of Emergency in Tokyo and Osaka, a move to contain it before the Summer Olympics. So central banks are currently sitting on the fence, waiting for things to settle before deciding on policy.

The Bank of England played it cool in May, keeping policy unchanged. A couple of developments, however, hinted that the stronger-than-expected economic recovery may be swaying the minds of some MPC members. The U.K. growth outlook for 2021 was raised to 7.25% (was 5.0% in February), particularly for the second quarter, on account of a faster rate of vaccinations, the drop in COVID cases and easing restrictions. Also, the decision to slow the pace of asset purchases, given that the target was expected to be reached around the end of the year, was buried in the Minutes. However, there was a warning that this "should not be interpreted as a change in the stance of monetary policy." Governor Bailey put it another way during the press conference: "Don't get carried away .... two years of output growth have been lost to date." Besides, there were still net downside risks to the outlook stemming from the variants. Overall, short of a big step back in the recovery, we expect asset purchases to end on schedule, but rate hikes are unlikely this year.

In the Euro Area, the data have been mixed but it looks like the economy has turned the corner. So, the ECB is juggling some mixed opinions within the Governing Council. The hawks were uncharacteristically subdued at the April meeting but their views are clear: If the economy continues to improve, the central bank should start to phase out the emergency pandemic purchases. Even one of the more dovish members, Luis de Guindos, suggested that if 70% of the adult population is vaccinated by the summer and the economy picks up speed, then "we may also start to think about phasing out the emergency mode on the monetary policy side". The next meeting on June 10 will be key as the Governing Council will have much more information to work with—more vaccinations, timelier data reflecting the lifting of restrictions, and the staff's latest growth and inflation forecasts. And President Lagarde and the other policymakers will use that information to decide whether buying bonds at a "significantly" faster pace is still necessary. So far, the data have reflected (and should continue to reflect) an improvement in economic activity. Even tourism is about to make a comeback as the EU said that fully vaccinated Americans will be welcome this summer. And, most importantly, more Europeans are being vaccinated. Finally, the EU Recovery Fund hasn't even been used yet. This is not to say that the Pandemic Emergency Purchase Plan should end now; however, the speed of purchases using that particular program should begin to slow.

The Bank of Japan surprised no one with its decision in late April to stay the course: yield curve control and its guidelines for asset purchases were left unchanged, even though the Bank now sees stronger economic growth this year. But, inflation remains weak and even moreso this year as cheaper cell phone plans weigh on overall prices. In fact, the BoJ does not expect the 2% target to be reached until after Governor Kuroda's term is over (April 2023). We don't expect any significant changes to policy this year.

The RBA is faced with circumstances similar to what the U.S. is dealing with these days. Australia's economy has rebounded quickly; in fact, it likely returned to pre-pandemic levels before mid-year. And, there is a growing sense of normalcy as people are moving around freely, with the travel bubble with New Zealand now open. However, inflation is still too low and until it returns to the 2%-to-3% target, and stays there, Governor Lowe will not raise rates. Full stop. And such a move is "unlikely to be until 2024 at the earliest."
Foreign Exchange Forecasts
Interest Rate Forecasts
² Most LIBOR rates will cease being published by the provider as of December 31, 2021. However, some USD tenors will continue being published until June 30, 2023 including overnight along with 1, 3, 6 and 12 months.
You might also be interested in