Rates Scenario
August 24, 2023 | 15:13
Rates Scenario for August 24, 2023
Economist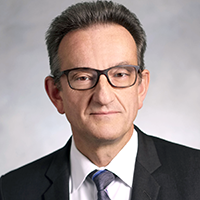 Deputy Chief Economist, Head of U.S. Economics and Managing Director
Economics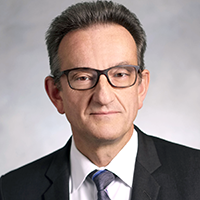 Deputy Chief Economist, Head of U.S. Economics and Managing Director
Economics
| | |
| --- | --- |
| Canada-U.S. Rates Outlook | Michael Gregory, CFA, Deputy Chief Economist |
Our forecasts for Federal Reserve and Bank of Canada policy rates have not changed since our prior Rates Scenario (July 13). We reckon last month's rate rises marked the last ones in the tightening campaigns and look for rates to remain at current levels through Q2 of next year, before cautious rate cuts commence. While we still judge net upside risks surround our forecasts, compared to before, FOMC risks have risen reflecting resilient economic data. This partly explains the higher bond yield projections on both sides of the border.

Federal Reserve: On July 26, the FOMC lifted the fed funds target range by 25 bps to 5.25%-to-5.50%, following no move in June. The June-July sequence of skipping a rate hike and then conducting one was designed to slow the tightening tempo from the quarter-point-per-meeting cadence. In the June presser, Chair Powell said: "As we get closer and closer to the destination—and, according to the SEP, we're not so far away from the destination [+50 bps at the time]… it's common sense to go a little slower, just as it was reasonable to go from 75 basis points to 50 to 25 at every meeting".

We've been expecting the Fed to stick with this skip-hike sequence until the data convince it otherwise. After skipping a rate hike on September 20, our base case is that a further meaningful ebbing of economic growth and inflation will convince the Fed not to hike at the following meeting (November 1). And, that this will morph into a more permanent pause, as real GDP growth slows through the turn of the year. However, the net risk is that a rate hike could occur in November or maybe even September, should the economy prove to be more resilient than anticipated and disinflation prove to be more stubborn.

We judge that these net risks have risen. Not so much on the stubborn disinflation side… yet. If anything, the latest CPI data were quite encouraging. The total, core and supercore indices all increased 0.2% in July, with the shorter-term trends all pointing to further disinflation (i.e., the 3-month annualized growth rates below the 6-month moves, with both below the yearly changes). However, it's the economy that continues to surprise with its resiliency. For example, there were stronger-than-expected 1.0% gains for both retail sales (ex-autos, ex-autos & gas, control) and industrial production in July. Payrolls expanded a sturdy 187k, in line with June's 185k gain, with average hourly earnings growing 0.4% or 4.4% y/y (and 3-month growth of 4.9% annualized). Although some resiliency is a good thing in fostering a 'soft landing', too much of it could derail disinflation.

The market is currently pricing 25% odds of a rate hike next month and just under 60% chances of one in November. The latter appears a tad high to us, but the data flow over the next four weeks (highlighted by August's employment and CPI reports) should help us sharpen our probabilities.

Bank of Canada: As noted in the prior Rates Scenario, the Bank raised its policy rate by 25 bps to 5.00% on July 12. This was the second consecutive increase after holding for two straight meetings following January's rate hike. However, the policy statement didn't repeat June's rate hike rationale about monetary policy not being "sufficiently restrictive to bring supply and demand back into balance and return inflation sustainably to the 2% target". The absence could indicate that, after 50 bps of adjustment, the Bank again judges that policy is appropriately placed to be "sufficiently restrictive", pending what happens on the data front. The policy statement repeated verbatim June's forward guidance: "Governing Council will continue to assess the dynamics of core inflation and the outlook for CPI inflation. In particular, we will be evaluating whether the evolution of excess demand, inflation expectations, wage growth and corporate pricing behaviour are consistent with achieving the 2% inflation target." And, there was no talk of a "conditional pause" like in January, which ended up kickstarting the housing market to the detriment of the fight against inflation.

The summary of deliberations (released July 26) said the Governing Council "would approach future decisions one at a time based on the available evidence". And the evidence since July 12 has been a mix of weak growth and stubborn inflation. The Bank's preferred core inflation metrics (trimmed mean and median CPI) both posted back-to-back 0.3% increases in June and July, with the shorter-term trends displaying stubbornness around the annualized mid-3% range. It should be noted that the 'old' core's trends (CPI excluding the eight most volatile components including mortgage interest) displayed continued disinflation. Meanwhile, average hourly wages popped 5.0% y/y in July from 4.2% in June, with the three-month moving average stuck in a 0.3 ppt range around 5.0% for the past year.

However, household employment declined 6.4k in July (the second drop in the past three months) as the unemployment rate rose a tenth to 5.5%. The jobless rate is up 0.5 ppts in the past three months, which, apart from the spike at the onset of the pandemic, is the most in over 14 years. Meanwhile, after five consecutive increases (the month after the Bank first paused), July home sales decreased 0.7% (the month after the Bank resumed hiking). And retail sales have ground to a near-halt, registering just 0.1% increases in both June and July.

Although the Governing Council is "prepared to raise the policy rate further if inflationary pressures did not ease as projected and progress toward the 2% target stalled", "they did not want to do more than they had to". Should the last critical economic report before the September 6 policy announcement—real GDP for June/Q2 along with July's flash—not alter the narrative of a meaningfully weakening economy that's packing additional disinflationary pressure, we expect the Bank will hold rates unchanged. And, that this will continue until the broader economy also grinds to a halt through the turn of the year.

Bond yields: Ten-year Treasury yields averaged 3.90% last month, with August on track to top 4.15%, surpassing the previous cycle high of 3.98% hit last October. And, this will mark the highest monthly average in nearly 16 years and the first 4%-plus result since July 2008, before the dawn of zero interest rate policy and quantitative easing. The push above 4% was mostly powered by rising real yields that reflected several factors.

First, the 'higher for longer' narrative for policy rates has left a legacy of higher yields along the curve. For example, 2-year yields are also averaging their highest level in more than 16 years (coming in above 4.90% this month). Second, this narrative reflects economic resiliency that is partly driven by federal government support for investment in infrastructure, microchips and clean energy… support that is pumping Treasury's deficit. The fiscal shortfall was $2.26 trillion in the 12 months ended July, which was more than double what it was a year earlier ($0.96 trillion). Third, the surging supply of Treasury debt must contend with reduced demand by one of its largest holders. Under QT, the Fed is shrinking its holdings of Treasury securities by $60 billion per month (and it is also musing about continuing QT even after rate cuts commence). Fourth, it's harder to sell what the Fed isn't buying after Fitch downgraded America's credit rating (12 years after S&P did the same).

Importantly, these factors don't appear poised to fade anytime soon, suggesting Treasury yields might have a hard time falling meaningfully until the prospects for policy rate cuts have increased and concerns about economic resiliency and stubborn disinflation have decreased. And, Government of Canada bonds should broadly follow suit. Ten-year Canada yields averaged 3.45% in July, with August on track to top 3.65, the highest in more than 15 years. In the wake of the Bank of Canada's back-to-back rate hikes in June and July, 2-year yields have been averaging their highest level in 22 years (4.70%-to-4.75%), which is also the timing extreme for the Bank's policy rate. This month, the critical 5-year tenor should average above 4% for the first time in nearly 16 years. Meanwhile, we look for Canada-U.S. 10-year yield spreads to continue averaging in a range from -40 bps to -50 bps.

U.S. dollar: The Fed's trade-weighted dollar index weakened in July (the average was down 0.9%), which reasserted the downturn in place since the greenback hit a record high in October (to nearly 7%). However, August has bucked this trend, with the average on track to gain about 1.4%. It appears that the 'higher for longer' narrative and the consequent uplift for Treasury yields enticed more net capital inflows, despite the probable end of Fed rate hikes and the credit downgrade. Increasing global economic risks arising from China's underperformance likely provided lift as well. We reckon a prolonged policy pause, eventual rate cuts (with Treasuries anticipating them well before) and reduced global economic risks will eventually weigh on the big dollar. We see the greenback depreciating an additional net 2.0% by December (-3.5% y/y) followed by a 1.7% y/y drop by the end of next year.

Canadian dollar: In the wake of the Bank of Canada's back-to-back policy rate hikes in June and July, the loonie appreciated 1.7% in the first month and a further 0.5% in the second to average C$1.322 (US$0.76). This was the strongest level in 11 months, but it's not holding up in August (weakening 2.0%) as the currency succumbs to the rebounding greenback. It doesn't help that the Canadian economy isn't displaying the same resiliency as its U.S. counterpart (with implications about who's going to cut rates first). Increased concerned over the state of the global economy and consequent prospects for commodity prices probably weighed a bit as well. Once the U.S. dollar turns, we see the loonie flying to around C$1.30 by December (US$0.77, appreciating 4.3% y/y), and to C$1.275 by end-2024 (US$0.78, appreciating 1.9% y/y).
| | |
| --- | --- |
| Overseas | Jennifer Lee, Senior Economist |
Tensions will be high in September, ahead of some key central bank announcements. If we are correct, the ECB will join the likes of the RBA and the BoJ on the sidelines, and the BoE will not be far behind. None of the banks are glued there; but, they may become increasingly comfortable with that choice as both inflation and economic growth slow.

The ECB is up on September 14, and we expect this (formerly) uber-hawkish central bank to finally take a break on the rate hike front. It has lifted its key interest rates for nine consecutive meetings, for a combined 425 bps; but, at the last press conference, President Lagarde became notably more guarded with her comments. Let's compare. In June, she firmly declared "We are not thinking about pausing" and "there is more ground to cover." Then, in July, she dialled it back with comments such as "We might hike, or we might pause... we will really have to see", and that the "burden of the proof will be on [all] the data". Indeed, headline Euro Area inflation cooled to an 18-month low of 5.3% in July, but core CPI was stuck at 5.5%, still very close to March's peak of 5.7%. But perhaps the big eyebrow-raiser comes from the August PMIs. Services activity shrank for the first time this year, while manufacturing has been contracting for 14 months straight. Besides, it is not just the ECB head who has changed her tune: the biggest hawks on the Governing Council have become decidely less hawkish in recent weeks. The Netherlands' Klaas Knot warned that anything beyond July is "by no means a certainty", while Germany's Joachim Nagel and Latvia's Martins Kazaks are undecided about September. Austria's Robert Holzmann has been rather silent of late. Indeed, it will likely be a very, very close call, but with the added weight of China's economic slowdown, we look for the ECB to take a pass in September.

Decision-making at the BoE has been challenging since hiking began in early 2022. There have been 13 meetings in total and not one decision was backed unanimously. The votes had been split two or even three ways. At the beginning of 2023, seven members of the MPC voted for a 50 bp hike, and two voted for no change. The majority shifted down in favour of 25 bp hikes over the next two meetings, then back to 50, then, back to 25 in August. Despite slowing the pace of hikes, the most recent message was still hawkish. It warned that "some of the risks from more persistent inflationary pressures may have begun to crystallise" and that not only was pay growth "materially stronger", but it was "materially above expectations". And, Governor Bailey teased with the warning that "we might need to raise interest rates again but that's not certain." Even so, we anticipate that the Bank will drop strong signals of a pause after the September 21 announcement. It will not be an easy decision with the latest pace of wage growth unexpectedly accelerating to a record-high 7.8% in the three months to June, and July core CPI stuck at 6.9% for the second month in a row. But, headline inflation continues to fall, food prices are easing (albeit slowly), and, most shockingly, the latest composite PMI suggests that the U.K. economy contracted for the first time since January. The majority of the MPC will likely vote again for another 25 bp hike in September, but it will lose a few to the other side who want to leave Bank Rate as is. This should be the last hike.

RBA Governor Lowe will preside over his final meeting on September 5 and is expected to keep rates unchanged for the third consecutive month. The decision should be fairly straightforward as the latest data show credit growth flattening, the jobless rate rising to a 3-month high, and inflation cooling to the slowest pace in nearly 1½ years. Finally, there is the BoJ, which will meet on the same day as the BoE. Recall, it was just at the previous meeting that Governor Ueda announced a more flexible policy in which the 10-year JGB yields, while still targeted at "around" 0%, were permitted to trade in a +/-100 bp range, versus the prior +/-50 bp range. Since then, members of the Policy Board have sounded more cautious about future moves, suggesting that they will proceed at a gradual pace.
Foreign Exchange Forecasts
You might also be interested in