Rates Scenario
June 09, 2022 | 14:16
Rates Scenario for June 9, 2022
Economist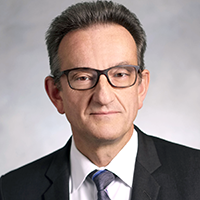 Deputy Chief Economist, Head of U.S. Economics and Managing Director
Economics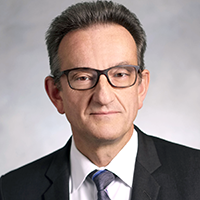 Deputy Chief Economist, Head of U.S. Economics and Managing Director
Economics
| | |
| --- | --- |
| Canada-U.S. Rates Outlook | Michael Gregory, CFA, Deputy Chief Economist |
The Federal Reserve is expected to continue raising rates in 50 bp increments at consecutive meetings (after one so far), with the intention to hoist them to the top of the FOMC's 2%-to-3% range of projections for the neutral level. After four such actions, the tightening effort will likely be capped with a 25 bp rate hike in December. Because the effective fed funds rate trades below the midpoint of its 25 bp target range (currently by 4½ bps), the funds rate ends up being closer to the 3% objective when trading in a 3.00%-to-3.25% range instead of a 2.75%-to-3.00% interval (9 bps closer currently). (Note that we expect this spread will narrow by at least a little as quantitative tightening unfolds.)

Previously, we reckoned the Fed would stick to 50 bp moves at consecutive meetings until the target range midpoint hit 2.375%, which would mark the median of the FOMC's projections of neutral and the peak in policy rates last cycle (which proved to be onerous at the time). Then, the Fed would shift into a more cautious policy gear, hiking rates by 25 bps every second meeting until reaching 2.875%, just below the top of the neutral range. However, we now look for no such policy caution; no pauses and rates now peaking 25 bps higher and three months earlier than before.

The Bank of Canada is also expected to continue raising its policy rate in 50 bp increments at consecutive meetings (after two so far), with the objective to elevate it to the top of its 2%-to-3% range of estimates for the neutral level. After actions at the next two confabs, a third move at the October meeting will leave the policy rate at 3%.

Previously, we judged the Bank would stick to 50 bp moves at successive meetings until the policy rate hit the 2% bottom of the neutral range. Then, it too would shift to a more tentative stance, hiking rates by 25 bps every second meeting until hitting 2.75%, just below the top of the range. But, like the Fed, we see that policy caution being abandoned, with no pauses and rates peaking 25 bps higher and six months earlier than before.

For both central banks, the more ardent advance in policy rates to the frontier between neutral and restrictive territory reflects the stubbornness of inflation, both in terms of its prints on the ground and the upside risks surrounding its outlook. The lingering supply disruptions associated with the war in Ukraine and some drought conditions in North America point to little near-term reprieve on food prices. WTI crude oil prices hovering around US$120/bbl and Henry Hub natural gas prices hanging around $9/mmbtu point to little relief on the energy price side. Meanwhile, whether measured excluding food and energy or via trimmed means, weighted medians and common components, core inflation pressures are appearing more persistent and dispersed. All the above are increasingly risking unhinging longer-term inflation expectations and jeopardizing the return to price stability.

Once at 3%, and against the background of (partly policy-induced) slower real GDP growth (e.g., around 1½% annualized on either side of the border by Q4), we look for Fed and BoC policy to remain steady as inflation ebbs back to the low 2% range beyond next year. We judge the risks of rates moving into restrictive territory during the interim due to the lack of inflation improvement are greater than the risks of early easing owing to better-than-expected inflation performance.

Federal Reserve: The FOMC meets on June 14-15. After signalling last month that 50 bp moves were on the table for the next two meetings (the next is July 26-27), the question becomes: What's on the table for September and beyond? We'll be searching for answers in Chair Powell's presser and in the 'dot plot'. March's median of FOMC projections, which was polled before the inaugural rate hike and subsequent shift to 50-pointers, had 175 bps of cumulative tightening for this year. That gets us to July, so the median appears poised to jump. It will be interesting to see whether anyone joins the sole member of the '3-handle' club (St. Louis President Bullard).

Bank of Canada: The change in our BoC call was more pronounced than the Fed's, partly reflecting the June 1 policy announcement and Deputy Governor Beaudry's next-day speech. After a second consecutive rate hike, the statement said: "the Governing Council is prepared to act more forcefully if needed." Beaudry said it was "the likelihood that we may need to raise the policy rate to the top end or above the neutral range to bring demand and supply into balance and keep inflation expectations well anchored." This was a powerful signal.

Bond yields: In early May, 10-year Treasury yields flirted with 3% (for the first time since November 2018) amid the FOMC's first 50 bp rate hike in 22 years. These bellwether yields are once again flirting with this elusive level with a follow-up 50 bp move looming (a sequence that hasn't been seen since the 1994-95 tightening cycle). This time, the 3% range has a good chance of sticking around, particularly given our expectation for a 3.125% funds rate by the end of this year. Also reflecting up-creeping inflation expectations and risk premiums along with Fed quantitative tightening starting June 1, we look for 10-year yields to average around 3.25% when they peak alongside policy rates. Slowing economic growth and investors' increasing concerns over recession will act as offsets, possibly overwhelmingly.

U.S. dollar: The trade-weighted unit has been drifting down since mid-May, as other central banks have ramped up their hawkish rhetoric and actions, after the Fed had been in the vanguard of such developments. However, this could be temporary if we're correct on where U.S. monetary policy is headed. Meanwhile, a previous support for the dollar, heightened global economic risks arising from China's lockdowns are fading as the restrictions are easing. However, the risk emanating from the war in Ukraine and sanctions on Russia continue to weigh on the minds of global investors. On balance, we judge the greenback still has some limited upside this year (about 1½%).

Canadian dollar: With the U.S. dollar's recent strength starting to look toppish, the loonie's prospects appear a bit brighter, in allowing other supportive factors to have more influence. The latter includes strong commodity prices and a BoC that is sounding and acting more hawkish than the Fed. We still see the loonie averaging around C$1.235 (81 US cents) by the end of this year.
| | |
| --- | --- |
| Overseas | Jennifer Lee, Senior Economist |
The BoE's next rate announcement will be on June 16. For this particular central bank, it is not a clear decision to simply barrel ahead with rate hikes to tame four-decade high inflation of 9.0%, even as the CPI will likely head into double-digit territory later this year. There is a far bigger risk of a recession hitting the British economy; in fact, the BoE already warned of this. Consumers and businesses are being hit with not just surging energy and food prices, like the rest of the world. Domestically, utility companies pushed rates up sharply in April after the energy cap was lifted by 54%, and they are expected to do so again in October. Meantime, cell phone fees and rail fares were also raised this year, adding to the pain. Although the BoE has already raised rates for four meetings in a row (25 bps each), the Committee has been torn between 25 and 50 bp moves. Then, at the most recent meeting in May, two members judged that guidance for more rate hikes was "not appropriate", but most felt that "some degree of further tightening" was still appropriate. The fear of hiking into a recession is great, but so is the fear of inflation expectations becoming unanchored. Despite the mixed views among policymakers, the base case scenario will be to continue with 25 bp moves. But, there is a good possibility of a 50 bp hike to 1.50%, in order to strike while the iron is hot. After all, three of the nine members of the MPC were in favour of such a move in May, and inflation has swung higher since then. Still, the BoE is likely very mindful of treading carefully, particularly after the OECD warned that policy should normalize "gradually".

Where there is now less uncertainty about rate hikes is in the Euro Area. On June 9, the ECB declared its intention to raise rates for the first time in over a decade. After retiring the APP on July 1, the central bank will lift key rates (note the use of the plural, not singular, form of the word) by 25 bps at its July 21 meeting. It plans to do so again at the September meeting and is prepared to do more. Specifically, "If the medium-term inflation outlook persists or deteriorates, a larger increment will be appropriate". Given that President Lagarde spoke of "upside risks" to inflation, and given the way prices around the world have been going and are headed, a 50 bp'er is very likely at this point. Plus, "some" policymakers wanted a half-point hike in July, but that should be a surprise to no one. But whether all three key rates will be lifted in September remains to be seen. We now look for a 25 bp hike in July, followed by 50 bps in September, and 25 bps in October and December.

The RBA has swung from being a central bank exercising extreme patience, to one that has none left. For the second month in a row, the RBA caught markets by surprise by the size of its rate hike. It raised the cash rate 50 bps to a 3-year high of 0.85% on June 7, the largest move since February 2000, as inflation has "increased significantly" and is expected to continue doing so before heading back towards the 2%-to-3% target next year. Although it views the domestic economy as "resilient" and the labour market as "strong" (which will put pressure on wages), the RBA is concerned about the impact of higher prices on household spending. Like other major central banks, there seems to be a quest to make up for lost time. With this newfound urgency to withdraw the "extraordinary monetary support" put in place during the pandemic, further moves of this size cannot be ruled out. How much and when "will be guided by the incoming data and the Board's assessment of the outlook for inflation and the labour market". It will also be "paying close attention" to the global outlook, and the war's impact on commodity prices. But in case there was any doubt, the RBA is "committed to doing what is necessary to ensure that inflation in Australia returns to target over time".

Finally, the BoJ remains moored to the sidelines. There were some questions about how long it can stay there. After all, nationwide inflation has headed higher (core CPI rose above the Bank's 2% target in May). And core CPI in Tokyo, a leading indicator of the broader measure, rose 1.9% y/y in May, matching April's 7-year high. However, this was energy-driven, not due to strong demand. Still, with the JPY cracking a 20-year low of ¥134 thanks to dovish comments from Governor Kuroda this week ("Japan's economy is still on its way to recovery .... monetary tightening is not at all a suitable measure..."), we could see price pressures broadening further. Meantime, no change in the foreseeable future from this central bank.
Foreign Exchange Forecasts
You might also be interested in